History and Literature for Homeschooling and Afterschooling
We are a participant in the Amazon Services LLC Associates Program, an affiliate advertising program designed to provide a means for us to earn fees by linking to Amazon.com and affiliated sites. We participate in other affiliate programs as well. For more details, please see our disclosure policy.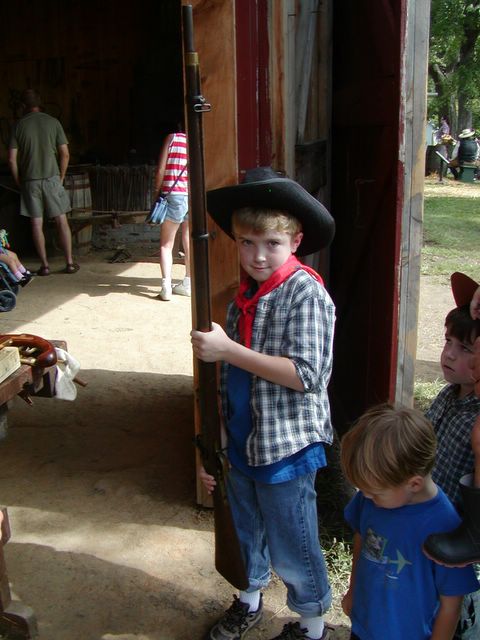 What they say about your passions being infectious seems to be true — at least at our house. History and Literature are some of my favorite subjects. My kids love history and literature as well.
The FishBoys have reenacted some of the most important battles in world history, can recount the adventures of Odysseus, and know who made up the Triple Entente during World War One.
(Yeah, we're total history geeks around here.)
Walking through Time
In our homeschool we integrate the two disciplines, reading and studying our way through the history of the world. This year marks the end of our second cycle through history from the Ancients to Modern Times.
As I've mentioned before The Well Trained Mind has been a great guide for me as I navigate these homeschooling waters. And for the first three years of homeschooling, we used their recommended method of history and literature study, using a base text as a spine and then jumping off into more topic-specific works of history and literature. By and large, we used the Usborne Book of World History and The Story of the World series as our spines.
Then we switched to Tapestry of Grace, an integrated unit study program that also moves through history in four year cycles. We used Tapestry for about 4 years. While it is a curriculum that covers literature, history, world view, writing, and art, over the years I've come to use it only for our literature and history reading.
Normally, once you buy the Tapestry curriculum for each year (1-4),  it's good forever and you have everything you need to teach grades K-12 for those subjects.
It's also quite expensive. We borrowed from a friend one year and then purchased the other three years' curriculum. This year when it came time to buy curriculum for that year we had borrowed, I opted not to invest the money on what was basically a reading list for us.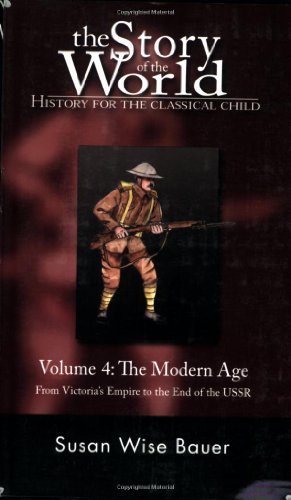 So, I find myself circling back and returning to the old school Well-Trained Mind way. We are using the Kingfisher History Encyclopedia and The Story of the World 4 as our spines and drawing from the reading list in my first edition copy of The Well-Trained Mind and in The Story of the World Volume 4 workbook. This method is ideal for afterschoolers as its an easy, inexpensive way to cover world history and culture.
Another switch this year is that I'm approaching history and literature from a more "quality over quantity" viewpoint. Rather than rush through all the readings, I'm taking time to read and discuss the 20th century with my boys. It's producing great discussions amongst our entire family.
Do you have a history or literature resource that you love?
PS. If you've got curriculum to share, pop over to The Great Curriculum Swap over at Heavenly Homemakers today.