Considering your gift giving this year? Life as MOM contributor, Jessie Leigh provides ideas on making "school stuff" fun at the holidays.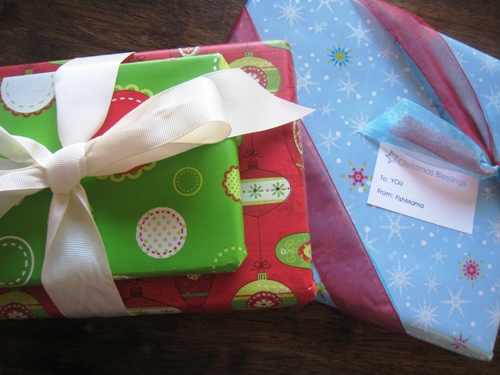 The holidays loom. There's no escaping it– we'll be stuffing stockings and handing out gifts before you can blink. Perhaps you're totally done with every bit of shopping already? Good for you! You get a pass on this one and can just tuck some ideas away for next year.
For the rest of us, whether you're just getting started or looking for a few final things, here's a little something to consider:
What if you could give gifts that would be both enjoyed and useful for school?
Here are a few ways to make that happen–
Spruce up supplies.
By this time in the year, some school supplies may well be lost, worn-out, or used up. Fresh boxes of crayons, new pencils and pens, or tape and glue sticks make fantastic stocking stuffers. There's something so lovely about something brand new and sharp.
Want to take it to the next level? A set of pens featuring favorite characters or sports teams might be a luxury that normally doesn't make it in the budget. That's what makes it a great gift item! Box them up nicely and you've got a much-appreciated and useful present.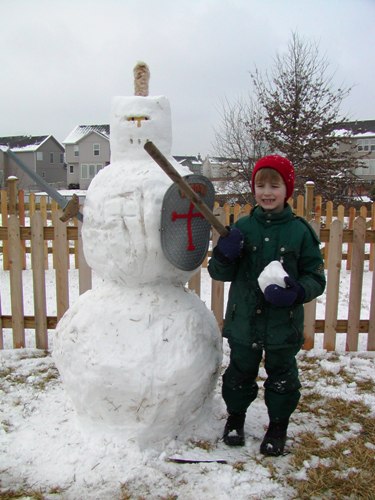 Upgrade gear.
Colder temps call for more gear when it comes to recess and P.E., if you're lucky enough to be at a school that still encourages outdoor play. New boots, mittens, jackets, and hats are practical items that become fun if gifted in a clever way.
Why not package up some new winter wear with a note promising a snowball fight the next time the white stuff falls? The boots and what-not will be super useful, but the promise of a great time with Mom or Dad will make him super excited about the whole thing!
This is a good time to take a look at backpacks and lunch bags, too. Are there rips? Really bad stains? Funky smells? While a new lunch bag might sound like a lousy gift, there are ways to ensure it'll still bring smiles. Choose your child's favorite color or theme, for starters.
Then why not make it even more special? Tuck something special inside– a tasty snack, a funky pair of socks, a five-dollar gift card to the dollar store, or even a small helium balloon! Giggles will erupt if a balloon soars to the ceiling upon opening.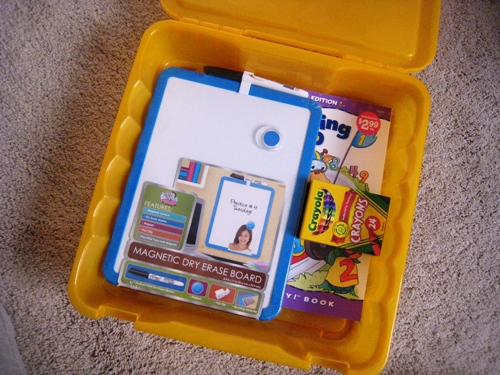 Support learning.
There are gifts that are traditional and typical that are still magnificent when it comes to supporting your child's education. Books, puzzles, crosswords or word searches, globes, strategic games– the list goes on and on. Art supplies or musical instruments are also excellent ways to challenge and stretch your children's minds.
Pretty much any gift that will encourage your child to think, create, or explore is a way to encourage a love of learning. And, really, there's no better way to support your little one's education than that!
Keeping children well-supplied for school can be an ongoing process. Why not find some fun, creative ways to work it in with your holiday giving?
Share your ideas for things to give for gifts AND for school.
See ya in the comments.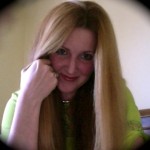 — A mother of three, including a 24 week preemie, JessieLeigh is a determined advocate for even the tiniest of babies. She can be found celebrating life's (sometimes unexpected) miracles and blessings at Parenting Miracles.