Our family loves Asian flavors. One of our favorite splurges is a Panda Feast. And while I have perfected some copy cat meals, Chinese food is not one I've excelled at. I can do Potsticker Dipping Sauce and Summer Rolls, but that's about it. Traditionally, I am a chinese food fail. So, I jumped at the chance to review some Asian seasonings from SunBird.
Since our family is trying to include more whole grains in our diet, it worked out perfectly that one of the seasonings I received was for the Fried Rice. Fried Rice is made with cold cooked rice, something very easy to do since we're eating rice often these days. I simply cooked twice as much one day and refrigerated the rest. Other ingredients needed included green onions, soy sauce, oil, and eggs. The packet recipe also called for green peas. I know that would have made it more authentic, but since my family doesn't like green peas, I decided we could live without it.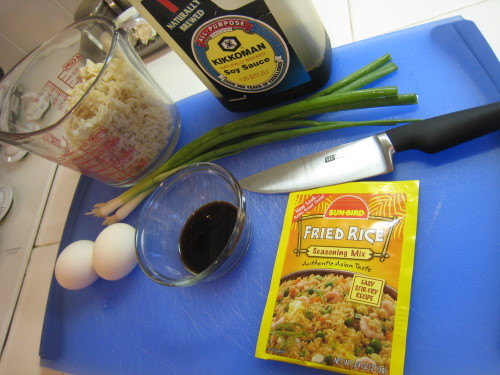 I loved the simplicity of this recipe. Heat oil in a pan. Add cold rice and green onions. Saute and add seasoning packet and soy sauce. After stir frying, add in the beaten eggs and scramble-cook those. Easy as can be.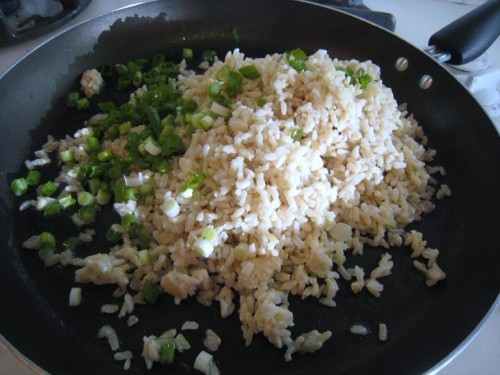 The result was a tasty side dish to accompany marinated, grilled chicken, and stirfried broccoli. It was interesting to hear the family's responses to this side dish. We don't normally order fried rice when eating out, so it was a new taste for many of the children. The picky eaters didn't care for it. But that is to be expected. That is why I call them my picky eaters! My adventurous eaters loved it and kept asking for more. Hubs said that it reminded him of Rice-a Roni, "but not in a bad way." I liked it, but it didn't taste exactly like I remembered take out fried rice tasting. It was good, regardless. I'm looking forward to trying the other spices we received. And for those of you with gluten concerns, I think you'll be impressed with the number of gluten-free products they produce.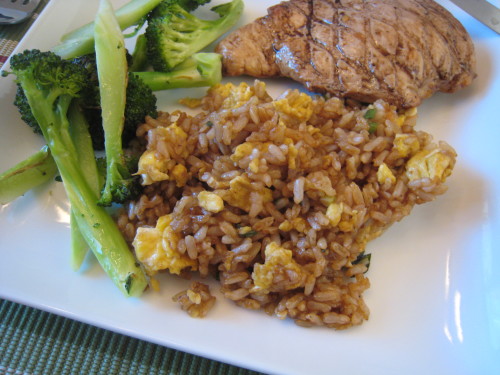 SunBird has graciously offered up a great giveaway for one of my readers. The winner will receive a case of SunBird Asian Sauce mixes (variety pack of 24 spices valued at $25) as well as a $25 Visa Giftcard to buy the groceries they need to create their meals.
To enter, tell us your favorite Chinese food dish. Visit the SunBird list of seasonings for inspiration. Please make sure you leave an email contact so that I can contact you if you win. Winner will be chosen at random. Entries will be accepted until 8 pm PST on Monday, March 22.
Disclosure: SunBird Asian provided me with compensation for my time and effort in running this campaign as well as four spice packets to try. However, my opinions are entirely my own and I have not been paid to publish positive comments.