Homespun Patriotism for the Fourth of July
We are a participant in the Amazon Services LLC Associates Program, an affiliate advertising program designed to provide a means for us to earn fees by linking to Amazon.com and affiliated sites. We participate in other affiliate programs as well. For more details, please see our disclosure policy.
You don't need to jump hoops for the 4th of July. We're not.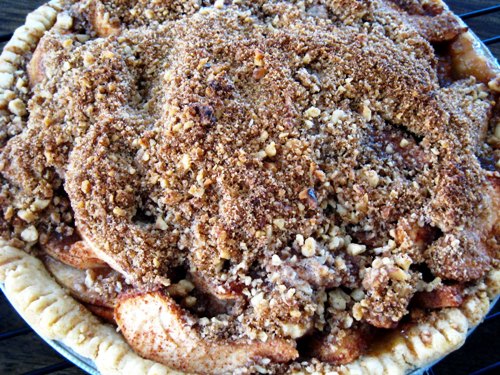 My kids have insisted that we have apple pie for the 4th this year for the Fourth of July. No one can tell me why apple pie is so American, but they want to have it.
Despite the paucity of good organic apples these days, I'm meeting their request; I bought conventional apples and will bake Nanna's Apple Pie. We're hoping that Nanna herself will join us. (Hint. Hint.)
— By the way, don't you love that word paucity? I had a book editor tell me once there was "a paucity of turkey recipes" in a manuscript I turned in. It made me do a double take. Who uses that word? I do — now. And so do you. [ends vocabulary lesson]
Back to the food, I think I might have also heard requests for brats and hot dogs. I spied some buried in the deep freeze the other day, so I think we're good.
Otherwise, we don't have big plans for the day. We don't have a pool. We don't like beach crowds. Family is a couple-hour drive away. And we don't have a big social circle locally. I confess to feeling a little bit like a loser for the 4th.
Add to that the fact that our city did their parade on Saturday and will do fireworks on Thursday (go figure) and it makes for a rather un-Fourth of July Fourth of July.
Observing traditions
For years I've exercised creativity and tradition for our 4th of July celebrations, trying to give my kids a sense of the importance of this day. Despite our imperfect (in my mind) circumstances, my kids yearn for apple pie, hot dogs, and brats. They also have a fierce love for our country, despite its imperfections.
Tonight as we were discussing our trip to Europe, FishPapa and I were considering scratching Normandy from the list. The big boys, particularly FishBoy13, were vehement that it stay: "It's such an important part of history," he said.
And he's right.
Our kids understand that freedom wasn't free. They understand that it came at great cost. While apple pie may seem trivial, it's not really. It's understanding the
So, we'll eat apple pie and hot dogs. We'll finish the John Adams mini series that we started a month or two ago. We'll maybe visit with our neighbor who's a Marine.
And we'll remember.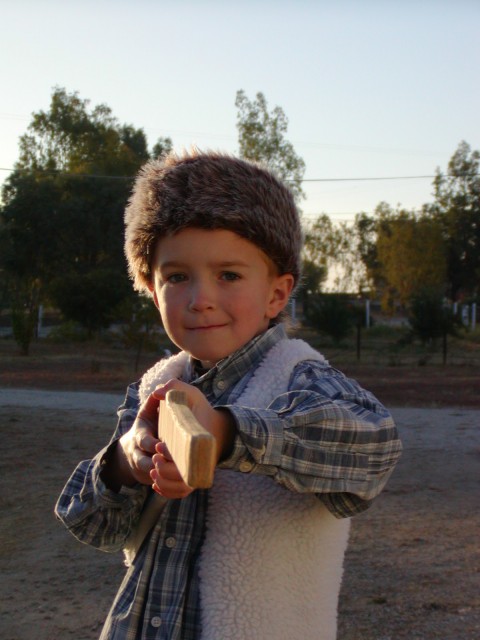 Helping kids remember
My boys have always been fascinated with history. Ever since they were very little they knew stories like Davy Crockett and Johnny Tremain.They were intrigued. Their play reflected the stories as well as the values of life, liberty, and the pursuit of happiness.
So, even if we don't host some big shindig or do something amazing, we'll still be celebrating freedom.
And eating some good apple pie.
What are you doing this Independence Day?
Related: