How a Security Camera Saved Me 25 Bucks
We are a participant in the Amazon Services LLC Associates Program, an affiliate advertising program designed to provide a means for us to earn fees by linking to Amazon.com and affiliated sites. We participate in other affiliate programs as well. For more details, please see our disclosure policy.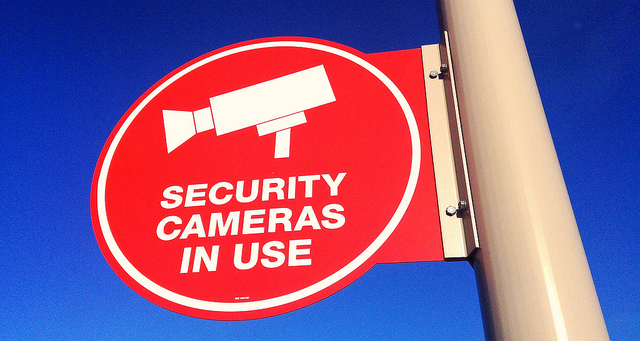 So a couple weeks ago I was in Walmart, purchasing a gift card for our neighbor who kept an eye on our house while we were away. I had kids with me; we bought various items; confusion reigned. The next day no one could tell me where the gift card was.
It plagued me for days. Where was it? I remembered the clerk handing it to me, but it was no where to be seen. I felt like I had lost my marbles.
About a week later I was back in Walmart and decided to ask about it. I figured that it was probably a lost cause, but sometimes "just asking" has helped in the past.
At Customer Service, my problem was passed on to four different "associates" before the plain clothes security guard came out of his little office to tell me that he had watched the surveillance tape.
"You put it in your wallet,"he said.
Me: You know, I did. But I remember that I wanted to close my wallet and that was going to crush the cardboard holder of the card. Do you mind watching the tape a little bit farther to see what I did with it?'
He went back to his office and three minutes later he came out smiling. "You know. You're right. You did. You started to put it in your wallet and then you pulled it out and put it on the counter next to your wallet. When you left, you left the card on the counter and the clerk picked it up and put it next to the register."
Amen. Hallelujah. I had not lost my mind, just a gift card! They found the gift card at the register where I had paid, matched the number with the one on my receipt, and I went on my merry way, card in hand.
If I hadn't asked, if the security guard hadn't been willing to look at the tape, I'd be out 25 bucks! Instead, everyone's happy. I'm thrilled.
And now, if only I had surveillance cameras for every area of my life!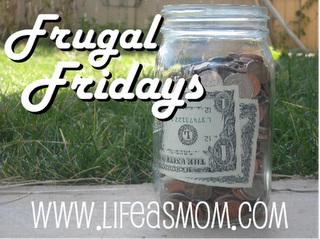 This is Frugal Friday. As an experiment, I've brought back the link-up. Feel free to share a recent frugal post of yours below. Those that are spammy or off-topic will be deleted. Recipes do not count unless you've made it very clear how prepping the recipe will save us money.