How Changing Our Diet is Saving Us Money
We are a participant in the Amazon Services LLC Associates Program, an affiliate advertising program designed to provide a means for us to earn fees by linking to Amazon.com and affiliated sites. We participate in other affiliate programs as well. For more details, please see our disclosure policy.
Changing your diet can save you money, even if some ingredients are more expensive. Here's how.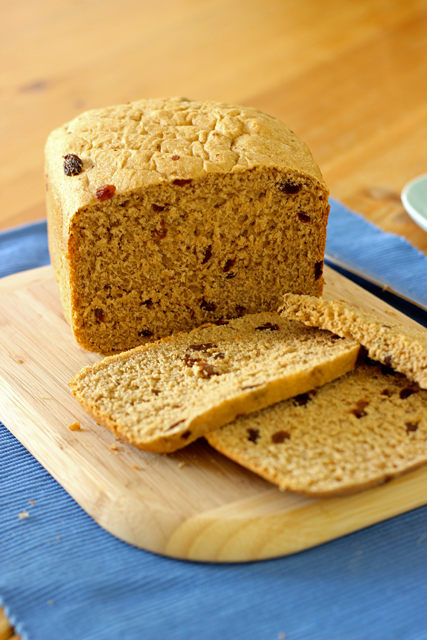 Our family is almost halfway through our Sugar Fast. It's an experiment to see if we can rid our diet of added sugars. We're still eating plenty of fruit and supplementing with honey and maple syrup, but I haven't bought sugar or knowingly purchased anything that contained sugar for the last two to three weeks. We've got about a month to go.
I haven't crunched all the numbers, but I know that we are saving money, even though honey and maple are not cheap. Here's how:
1. We're eating at home.
Since there are few restaurants that don't use tons of processed foods (and therefore, processed sugars), we are eating at home which is almost guaranteed to be cheaper than eating out. Except for a weekend away when we made one restaurant stop, all our meals (except FishPapa's work lunches) have been at home. Since I'm not making filet mignon, I know we're saving money.
Since it's a busy season with hockey, ballet, and karate, I know that I would be running for burgers or burritos if it weren't for our sugar fast. Additionally, the good stuff is more expensive. Just one trip to Chipotle (the only place I can think of that doesn't have sugar added) costs our family about $50. That is enough deterrent to get cooking!
2. We're baking more.
Most processed baked goods have sugar added, even if it's a wee bit. Sugar naturally helps with the rising and browning of breads. Sugar and corn syrup are cheaper than honey or maple, so most commercial bakeries use sugar or corn syrup. So, by avoiding those ingredients, we're doing more of our own baking. I say "we" because even FishChick7 is getting into the act, baking this Raisin Bread on a regular basis.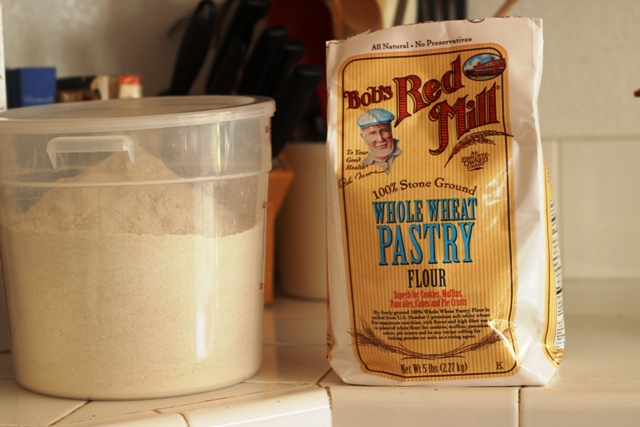 For the curious, I have found two breads that happen to be our favorites anyway, that don't have sugar or corn syrup: Trader Joe's Harvest Whole Wheat and La Jolla Baking Co. Sourdough (Costco). I buy these anyway, but in terms of hamburger buns and other baked goods, I'm making my own.
3. We're eating fewer sweets.
It's easy to justify eating ice cream or cake when it's cheap to buy. But, at 50 cents an ounce for maple syrup, there's a built-in control that we neither overbuy or overeat. It's an interesting relationship between cost and health. I'm kind of curious if it transfers to other things as well. Like if I bought a better quality meat, would we eat it less often and perhaps enjoy it more?
4. We're sourcing expensive items more cheaply.
Since I haven't mastered the art of canning all-fruit jams, I've been buying jam. The first day I did so I just about had a heart attack. They were over $5 a jar at Ralphs. What's interesting to note is that these exact same jams were almost half-price at the froofy health food store by my in-laws. I bought several jars to bring home. Sourcing really does make a big difference in your bottom line.
Now, one big disclaimer is that I started the month with a pretty full larder, and the month is obviously far from over. But, my money is on saving money because we've got some built-in controls going in.
Have you ever saved money by making a significant diet change?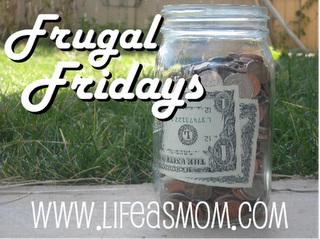 This is Frugal Friday. In an effort to make these weekly financial discussions more interactive, I'm no longer posting a link-up. Feel free to leave a link in the comments. But better yet, chat with us on today's topic.