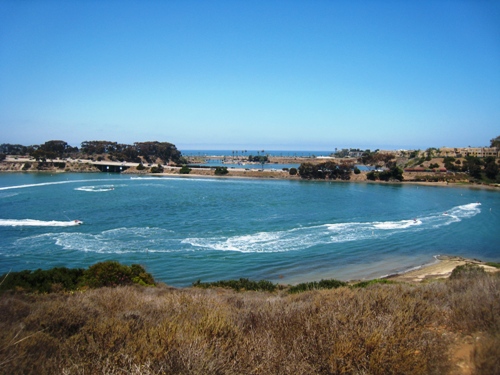 Thank you so much for offering your feedback in last week's little survey! It was immensely helpful — in many ways. Folks offered all kinds of feedback about a myriad of topics besides just site design.
Unfortunately, I didn't leave a spot for you to leave your email address and so there's no easy way for me to respond to individual questions. Feel free to email me anytime. I always answer (unless it's spammy), though it may be a very short answer. Send your email to jessica at lifeasmom dot com
Easier recipe searching!
A lot of you had expressed a desire for easier recipe navigation. I hear you! And I agree. I go to my blog to find some of my own recipes! I forget that I know how to find things, but maybe you don't. And it could still be better and easier.
The fabulous Joy of FiveJs Design and I are working to improve navigability. Until then, I thought I'd show you the cheater way to find things. At least for the time being.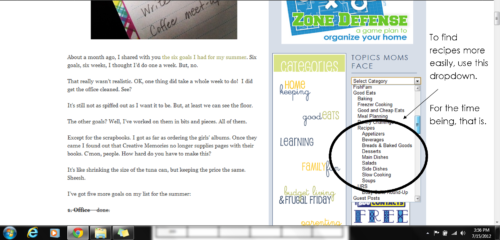 All the recipes on Life as MOM are categorized according to recipe type. Go to the sidebar where it says "Topics Mom Face" and scroll down until you find "Recipes". Then you can select from the choices of recipe type.
Certainly, this isn't foolproof, but for the moment, it's a quicker way that I think some folks have been using.
Alternatively, you can use the search box near the top. Be sure to type the name of the recipe in quotations. For instance, type "homemade ice cream". Otherwise, it will give you every post that contains any of those words in the recipe name.
Where do I find recipes on Good Cheap Eats?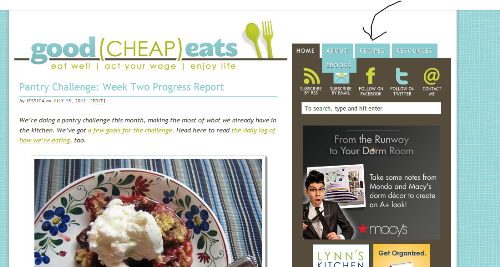 On Good Cheap Eats you can simply click the "recipes" tab at the top of the page. It will take you to this page that categorizes all the recipes on that site. There's also a dropdown categories bar in the sidebar, similar to the one on Life as MOM, where you can see a myriad of recipe choices.
Now, the recipe searching is going to get better; I promise! But in the meantime, I want you to be able to find what you need. Hopefully, this will make it easier.