How DO You Do It?
We are a participant in the Amazon Services LLC Associates Program, an affiliate advertising program designed to provide a means for us to earn fees by linking to Amazon.com and affiliated sites. We participate in other affiliate programs as well. For more details, please see our disclosure policy.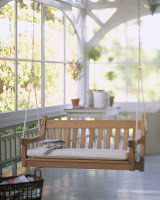 Awhile ago a reader asked me to share how I "do it all" and stay sane by the end of the day. I haven't exactly figured that out. I think I'm sane, but I'm not sure how much I'm actually doing.
In some ways, I'm kind of surprised by the question. In the same way I don't understand why total strangers have this look of utter shock on their faces when they see me and my kids approach in the grocery store.
I guess based on the things I share here (namely homemaking and life with 5 kids), it must seem like I climb the equivalent of Mt. Everest everyday.
I admit to being slightly eccentric, so I'm sure some of the things I do just throw my image over the top. If you could only see my closets. Or my bedroom. Or my desk. You would think differently.
I certainly don't want to set myself up as "an example." I am lacking in so many areas, that it would be foolish to say, "Do it my way." We each need to find our own groove!
I really struggle with
balancing quality time with my kids and husband
ensuring a decent, if not excellent, education for the children
feeding my family nutritious food (or just food, as the case may be)
balancing the budget
writing to supplement our income
and keeping the house from being condemned.
Some nights I go to bed knowing that the house is almost "spotless," but the nagging thought enters my mind that I didn't read stories to my preschooler or I was "short" (or worse) in how I talked with the boys. Aack!
This balancing act is not something that comes easily to me. I can have success in one area for a season, but then see that I'm sliding in another sphere. So, my life involves a lot of "plate spinnning."
But it is my career, so I've got at least another twenty years to work on it. And, to be honest, I really like my life. I like the challenge of the tasks God has put before me. I love my kids and can't imagine life with one of them not here. They are so "meant" to be a part of my life. What seems crazy to other people, seems "right" to me. I guess that's why God gave this life to me and not all those people at that grocery store
So, please, dear reader, put aside any allusions of SuperFishMama. I'm just like you. Your challenges may be different than mine, but you probably handle them better than I would.
But, I do think we can learn from one another and help each other figure out what works. I loved reading the comments here as moms advised one another as to how to handle back-to-school challenges.
Over the next few weeks, I will be posting a series on HOW it works (or doesn't work) at our house. Take what is helpful and dismiss the rest. Give me advice on how to solve my quirks and insufficiencies. I hope you'll share your stories, too.
But in the meantime, a question:
What is an area of your life as MOM that you feel challenged by?