As moms, we can aspire to greatness:
to feed our children healthy food that they will actually eat — without complaint
to provide cultural, athletic, and literary experiences that they will enjoy
to provide a clean and tidy home where it is their joy to clean up after themselves
to teach our children to love one another, never to argue in an unkind way
to be that sweet nurturer, always with a soft answer, whom they desire to confide in
I don't know about you, but I don't live there. My life is full of messes, stains, less than kind words, and dinners that are absolute train wrecks.
I lay in bed at night reviewing all the ways I've failed as a mother, how wretched and weedy my garden growns.
I was too harsh when….
I should have….
I missed saying goodnight to….
It's so hard to fight Discouragement in the watches of the night when I'm tired and Perspective has ceased to keep me company.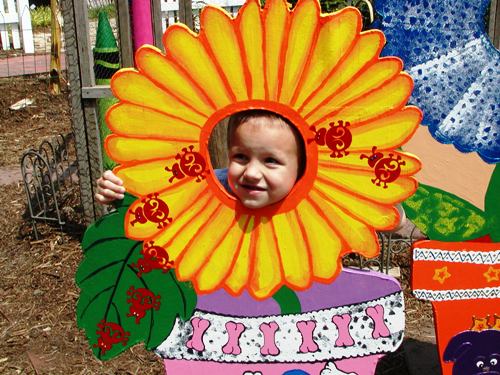 Somehow a new morning and the bright sunshine can change my perspective. I see the uniqueness of our family. I see how much one child has grown in his struggles for self-control. I hear a son complement and encourage another one. I hear a nine-year old say to his big brother, "You need to be more confident, because you're pretty awesome."
In those moments, sunshine sparkles on the dew of a jumbled, but prettyish garden.
Will I focus on the weeds and berate myself for letting them grow? Or will I admire the beautiful blossoms already growing in my garden and praise God for them?
Will I pine away for what might be? Or will I enjoy what is already?
Today I'm choosing to be thankful, and embrace the beauty that's in my garden — today.
How 'bout you?
How are you thankful for what's growing in your garden?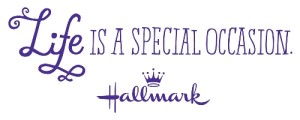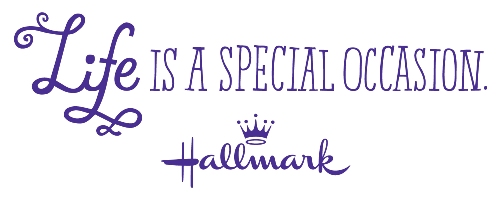 Disclosure: I'm partnering with Hallmark to bring you ideas for celebrating life, the ultimate special occasion. I've been compensated for my time spent writing. However, my opinions, jokes, family photos, little extras, and funny quirks are all my own. You can sign up to receive regular emails from Hallmark.