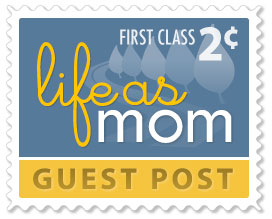 – A guest post from Katie Kimball –
If I wasn't so madly in love with my husband, I might marry my freezer. I am deeply addicted to the ability to freeze food and make life more convenient in so many ways.
It's easy to assume that cooking from scratch means I forfeit quick meals and never get to just pull something out of the freezer for dinner. Although in my switch to "real food" I had to nix the habits of popping open Campbell's cream of chicken and falling back on Rice-a-Roni as a side dish, it's not as though I've lost all my convenience foods.
Luckily, one of the greatest things about from-scratch whole food recipes is that it's rarely double the work to make twice as much as our family needs. My freezers, one over the fridge and a small 2'x2′ waist-high chest freezer, are constantly filled to capacity.
I use my freezers as a convenience tool in two ways: to freeze ingredients for quick prep meals and to store whole dinners for those super busy days.
Some of my favorite "ingredients" to keep in the freezer include:
Easy preps
Onions
Peppers, sweet and spicy
Celery
Chopping onions in bulk to freeze them.
For all of the above, I can dice or slice them and freeze without blanching, then pop into a meal directly from the freezer to the pan/pot.
The peppers in particular help me to save money, because for the price of two or three peppers in the grocery store in the winter, I can buy a half bushel of red and green bell peppers from the Farmer's Market in the summer. Those inexpensive, local peppers are always ready for stir fry, fajitas, or chili.
I preserve produce by freezing whenever I can.
Hidden vegetables
Kale
Spinach
Zucchini
Sweet potato & squash
I'm a big fan of tossing extra veggies into the main dish whenever I can (mostly because I stink at tasty side veg dishes). When I make soups, casseroles, sauces, stews, chili, burritos, or just about anything that can handle a little extra bulk, I like to throw in one of the above veggies, which I freeze in ice cube trays and store in plastic bags.
The greens need to be blanched before freezing, zucchini can be diced and frozen without blanching, or shredded and stored in 2-cup portions for zucchini bread, and the orange veggies are baked and pureed, much like homemade baby food. Squash and sweet potatoes slide unobtrusively into jarred spaghetti sauce for a boost of Vitamin A.
And veggies go great in smoothies.
Summer fruits
It's become a really fun family tradition to take our kids strawberry, raspberry, blueberry and apple pickin' in season. Our freezer really starts to burst by the end of the summer with 30 pounds each of blueberries and strawberries, 4-6 quarts of raspberries, some sliced and sugared peaches, and applesauce or apple slices headed for a mid-winter pie.
And how do we use them? We top our homemade yogurt, daily times four people, with frozen fruit, like strawberries. It's almost like ice cream with a drizzle of raw honey on top! I could eat a teacup of frozen blueberries every night if we had a bigger freezer.
Homemade ingredients
Many real food techniques make a LOT of food with as much work as a little food. I make big batches and always have the following in my freezer, ready to make a healthy meal for my family:
Freezer Cooking, Real Food Style
When I tackled 12 meals in a day with a friend, I got a little too stressed out about the prep and tired out from the day to love the OAMC method. I do dearly love making a double meal and freezing one for later, however, which ends up being just about as helpful. I'll freeze any soup, stew, sauce, most casseroles, burrito filling, and even a half pound of cooked ground beef when I'm feeling frugal and only put half into a recipe. Here are some of my favorites that are gracing my freezer list right now:
Cuban black beans and rice
Um, yes, we eat a lot of beans. It's a consequence of the real food diet – since meat is more expensive, I keep the food budget in check with beans, which are also wonderfully nutritious. Plus, I've been doing final tests for my upcoming eBook, The Everything Beans Book (shameless plug).
You don't have to have special freezer recipes to freeze a meal. Many, many recipes freeze well, and if you're unsure, just freeze a single portion to test it out with little risk. Make your appliances work for you, while you work on feeding your family the most nutritious food you can!
Katie Kimball spends all the time she saves by preserving food in the freezer writing at Kitchen Stewardship, where she'll help you balance the whole foods lifestyle with your care for the earth and your budget. She's a mother of two kiddos with one on the way…and she's planning to have a well-stocked freezer before the August birthday of number three!
What tricks do YOU use to make your freezer cooking a little healthier?