How Having Less Can Save You More
We are a participant in the Amazon Services LLC Associates Program, an affiliate advertising program designed to provide a means for us to earn fees by linking to Amazon.com and affiliated sites. We participate in other affiliate programs as well. For more details, please see our disclosure policy.
 It's okay not to have all that you think you want. When we have less, we save more. And we treat what we have with more thankfulness.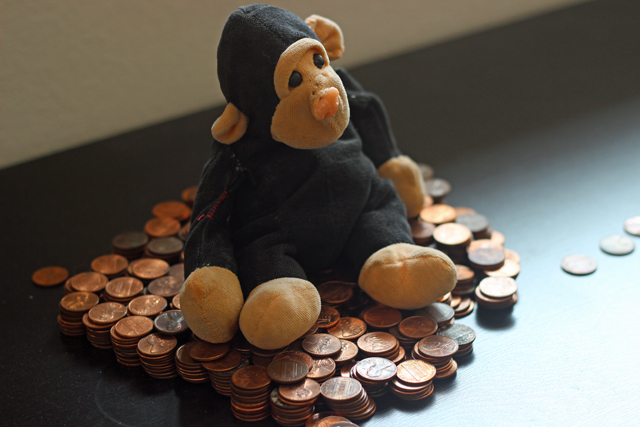 We tend to think that if we don't have an excess of something, i.e. money, that we are lacking. Having "just enough" money to pay the bills can seem discouraging. Not filling the refrigerator or the gas tank to capacity can make us feel "poor". If we don't have more than we have, somehow we're missing the boat.
However, I'd like to propose that having less, in most cases, having enough is just right. In fact, I think it can save you money!
Say what? Having less can save you more?
Consider the current water situation in southern California. We are in drought conditions with water rationing. Some commentators say that the current water supply will last LESS THAN 18 MONTHS. This is disconcerting. For some it seems like it happened all of a sudden. It appears that way since many cities did not move to water rationing earlier. Green lawns give you a false sense of security. When everything turns brown around you, you notice.
Now that we are on official rationing and I see my lawn withering before my eyes, water has become more precious to me. When I find a random, half-filled water bottle with no owner claiming it, I no longer pour it down the drain. I water a plant with it.
I rejoice with shouts of gladness when it rains. I appreciate green grass and flowing showers more now that we have less.
rain and green lawns from march
And I'm more careful in how I use it.
Knowing that we have less makes me be more careful with what we have.
The same goes for money. If you have less (than you think you want), you are more careful in how you spend it, aren't you? You don't make the frivolous purchases you would make if you had money burning a hole in your pocket.
At least that is how it is with me.
Last week, I decided not to do a big stock up of groceries. I bought "enough" but not a ton of extras. I started with an empty fridge and ended with a not-full fridge. What I found was that I used things more efficiently. I wasted less. I knew what I had.
And I saved.
Don't feel bad if you don't have everything you want. You don't need everything you want. You'll save in unforeseen ways when what you have is much more precious.
And, it's likely you'll be more thankful for it, too.
Does having less help you conserve more?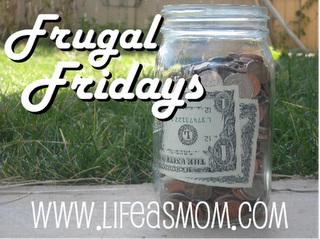 This is Frugal Friday. As an experiment, I've brought back the link-up. Feel free to share a recent frugal post of yours below. Those that are spammy or off-topic will be deleted. Recipes do not count unless you've made it very clear how prepping the recipe will save us money.