How I Lost 20 Pounds in 2 Minutes
We are a participant in the Amazon Services LLC Associates Program, an affiliate advertising program designed to provide a means for us to earn fees by linking to Amazon.com and affiliated sites. We participate in other affiliate programs as well. For more details, please see our disclosure policy.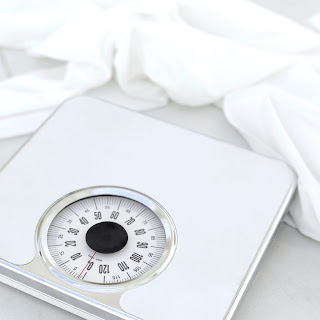 I knew I had put on a few pounds over the last few months. My clothes haven't been fitting as well as they were when we first moved here. I call it, "lactation weight." You know, the Big Mac you eat because, after all, "you are eating for two." Or the extra helping of pie because you "want to make sure you're getting enough calories to keep up your milk supply."
Yeah. Uh-huh.
So it was with a little fear and trepidation that I stepped on the scale the other night while a couple of the kids were in the bathtub. I almost had a heart attack as the little line-thingamagig bolted far past where I expected it to land. Way far. Way. too. far.
Hmm…maybe someone messed with the adjustment dial.
I stepped off and let it reset, thinking it would land below zero. Nope. The line was pointing exactly to zero. I stepped back on.
Hmm…maybe the scale isn't resting flat on the ground. Maybe it's straddling the grout, and that's making it read wrong.
I stepped off and repositioned the scale squarely in the middle of the floor tile and stepped back on.
Oh my gosh! I have been watching way too much Food Network! I am huge! I weigh like I'm nine months pregnant! What am I going to do?????
Put down the baby.