How Moms Do It
We are a participant in the Amazon Services LLC Associates Program, an affiliate advertising program designed to provide a means for us to earn fees by linking to Amazon.com and affiliated sites. We participate in other affiliate programs as well. For more details, please see our disclosure policy.
Wondering if there's another way to handle fitness, finance, or education? Check out how moms do it.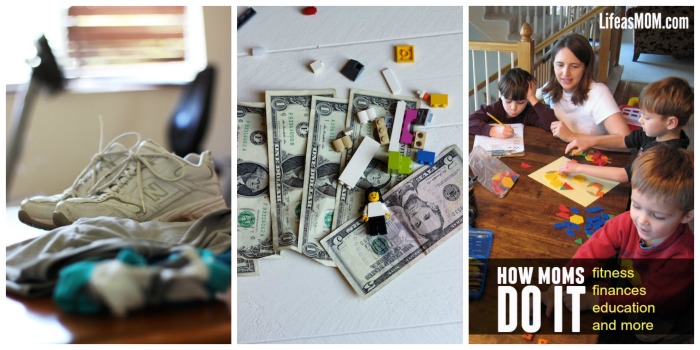 My neighbor just had her first baby and in hanging out with her, holding a newborn, and being a shoulder to cry on, I'm reminded of those early days when I just didn't have a clue.
I did NOT know I would get fishnet underwear in the hospital.
I did NOT know that I'd wake up with breasts transformed into bowling balls.
I did NOT know that babies really do wake up at night. All night long.
I am still learning. Teenagers? College? Giving driving lessons? Yikes! Learning curve? Straight up.
But, as I teach first grade math for the 6th time, I realize, there are a few things I know. I've learned some things over the years. And so have you!
I'm kicking off a new series, "How Moms Do It", looking at different approaches to baby care, nutrition, education, personal fitness, budgeting, and screen time, just a few topics that I know I struggled with as a young mom. And some that I still struggle with! Lol.
Each post in the series will cover one topic and the varied approaches we can take on it. It's not just coming from my experience. I've canvassed moms I know and will be presenting ten different ways to approach a mom thing. You know there are more than just ten, but we'll present a sampling. My guess is that your mileage may vary.
We can all achieve the same goal: happy, healthy families, via different means, so I'm excited to hear what your take is on these areas, regardless of whether or not it's "my way". My hope is that young moms — and those of us who are "more mature" —  will be encouraged that there are many ways to do this parenting thing well.
How Moms Do It Series:
Have YOU got an idea for a series you'd like to see on Life as MOM?
Let me know in the comments!