How do moms handle the nutritional needs of their families? Here are a few ways moms approach nutrition and food preparation at home.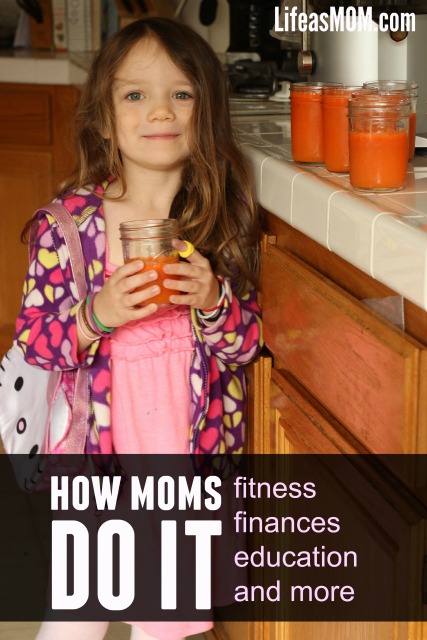 In my 20s and 30s I never really thought much about my diet. I naturally gravitated toward green salads and homemade foods. I also had a great metabolism  that allowed me to eat whatever I wanted. As I approached my 40s however, I started to examine my family's diet and the impact processed food was having on us.
I started making baby changes. I stopped buying a lot of junk food items and joined an organic produce coop. I stopped clipping coupons on the processed stuff and focused on making even more homemade.Personally, I've experimented with eliminating certain ingredients via the Whole 30, to troubleshoot some chronic pain. As a family we've done a sugar fast.
Recently, I've been researching anti-inflammatory diets. What appears to be a good fit for our family, based on taste and experience is the Mediterranean Diet: whole foods, lean proteins, colorful, vita-rich veggies, and healthy fats like olive oil, avocado, and nuts. This is where our family has landed after research and experience. It seems to suit us — I lost six pounds in France! — plus, it's another reason to vacation in France!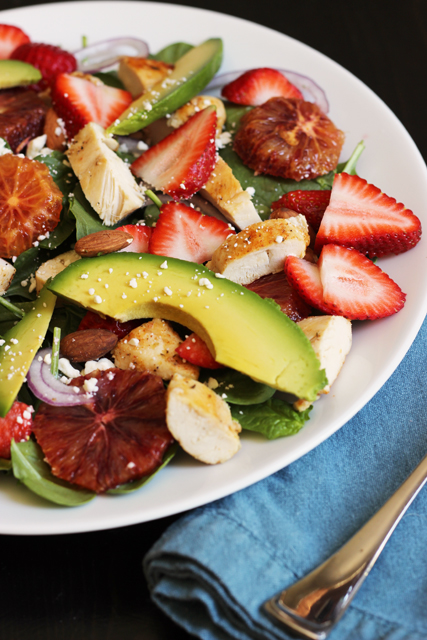 All that to say, I'm looking to improve my family's diet without freaking my kids out, going into debt, or eating yucky food. Curious how other families manage nutritious and delicious?
Here's how moms do it:

From Amy:
Our children range from 12 years to 9 months in age. Our older two especially are involved in lots of extracurricular activities that take us all away from home. I pack a lot of food to take on the road and to ballgames to save money and our guts. We do our best to eat healthy, whole foods at home with very few treats so that we can opt for convenience (and whatever keeps the littles happy during the events, if I'm being real here) when we're out and about. It's a balance. Balance well.
– Amy is a mom of six, embracing the extraordinary in every day and sharing the crazy at Amy's Finer Things.
From Deanna:
I do not stress about my children having dessert several times a week…balanced with lots of yummy, healthy meals (and nutrition packed smoothies). I love to cook, so 98% of our meals are prepared at home. I would not call myself a strict "healthy cooking" mama as I do love that occasional dish that does call for sugar or frying, but I do put a lot of time into preparing meals full of color and basic, fresh ingredients.
There is a lot of information out there as to what to eat and what NOT to eat. It seems that this information changes daily, and can be quite confusing. My take on it all is to enjoy all things in moderation. I don't deny my kids sugar, but it isn't a primary staple of their diet either.
– Parenting three kids five and under keeps Deanna quite busy, but there's always enough time left at the end of the day to write all about the insanity in her award-winning blog Everything and Nothing from Essex.

From Amy:
I tried very hard to introduce my children to a variety of foods at as young an age as possible, and to keep introducing things in time even if they were rejected. My kids can order off of nearly any menu now, adult or kid, and they have pretty wide palates.
I've also found that incorporating them in food prep engages them more in eating the food. My son wouldn't touch diced tomatoes until he helped chop them one night for taco night.
I also rarely required a "clean plate" when the kids were younger, but I did require them to have a bite of everything and all of two things on their plates, being sure to include a good variety of things for them to put on their plates, knowing at least two were acceptable to them.
— Amy is mom to three, founding blogger at Mom's Toolbox where she blogs about travel, lifestyle issues and reading the Bible and helps people find wines they enjoy as the Co-Founder and CEO of tech startup VineSleuth, Inc./ Wine4.Me.

From Rachel:
We plan our meals for a two-week increment and shop for everything. On days where my husband and I have work, we do something easy like crock pot or grilled chicken and veggies. On other days we pick new recipes off of Pinterest to try.
My biggest recommendation is to stick to proteins for breakfast, sandwiches or leftovers for lunch and then dinner is where we try new things together.
– Rachel Brenke is an author, photographer, lawyer and business consultant for photographers and bloggers.

From Jo-Lynne:
I'm a huge proponent of cooking with real food and exposing children to a variety of tastes and textures at a young age. They can't eat it if it's not in the house.
As they get older, it is harder to control what they eat, but I believe you can develop an appreciation for wholesome food at young ages if that is primarily what they are served in the home. But don't make a battle out of food either. In our home, if they don't want it, they don't have to eat it, but they don't get anything until the next meal.
– Jo-Lynne Shane is founder and editor of the award-winning lifestyle blog which bears her name (formerly Musings of a Housewife), where she shares her love of style and her passion for healthy living and family travel with a highly engaged female audience.

From JessieLeigh:
I love to cook and bake. I do not love to use recipes. I'm a rogue rule-breaker, but I do make most things from scratch. I do this for three big reasons– 1) I enjoy it, 2) it saves us money and 3) it helps me feel no guilt on the occasions that I DO rely on quick/convenience foods.
We don't eat out very frequently but, when we do, we truly enjoy it. Making it a rare indulgence means that I don't need to fret as much about the bill or the nutrition values.
– A mother of three, including a 24 week preemie, JessieLeigh is a determined advocate for even the tiniest of babies.

From Connie:
Our family of 10 likes to eat a home cooked meal around the table each night, when possible. I often use the slow cooker to get dinner started ahead of time. This provides us with a regularly scheduled time to connect as a family and enjoy nutritious meals made from fresh ingredients. Plus, we love the lively discussions about current events around our big family table.
– Connie is a former public school teacher turned homeschool mom of 8, ages 4-20 who blogs about parenting, large family living, homeschooling, and more, all with a touch of humor.

From Prerna:
Food and our diet is key to Mayank and I because we believe that what we eat influences how we feel. Having struggled with Mayank's chronic pain that was healed mainly by changing our diet, we focus on a largely vegetarian diet that's home cooked, and as unprocessed as possible.
Menu planning is our sanity saver and helps us enjoy meals that are healthy yet non-boring. My one piece of advice will be to start menu planning ASAP.
– You can find Prerna Malik cheering moms on at The Mom Writes and serving up good-for-your-business content at Social Media Direct.

From Linsey:
We try hard to balance convenience with health. My husband has implemented a "veggies first" rule, and we eat a green veggie (preferably fresh) with each meal. We allow for exceptions to our healthy rules regularly with pizza nights, etc. But we include nutrient rich foods like kale and bok choy into many of our dishes — even if we have to put some homemade kale powder into the pizza sauce!
– Linsey Knerl is a Nebraska Mom of 6, a freelance writer, and the passion behind 1099Mom.com, (the FAQ for work-at-home moms.)
How do YOU do it?
I'd love for you to share your experiences with us. Mine is the right way for ME, not the right way for every mom. Let us know how baby care worked/works for you!