How to Take the Best Pictures on Christmas Day
We are a participant in the Amazon Services LLC Associates Program, an affiliate advertising program designed to provide a means for us to earn fees by linking to Amazon.com and affiliated sites. We participate in other affiliate programs as well. For more details, please see our disclosure policy.
Christmas morning is full of photo ops: sleepy eyes, giggles, energetic kiddos, and maybe some grumpy faces. Check out these photography tips from professional photographer and Life as MOM contributor, Alex Maldonado, to capture those memories.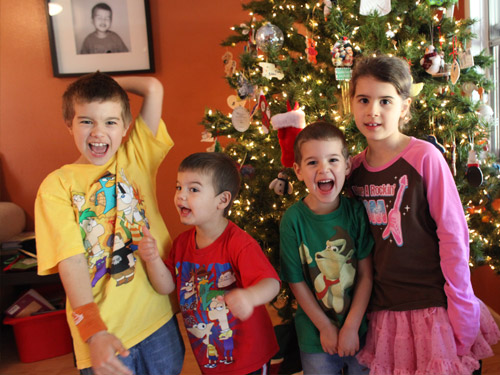 Christmas is just around the corner and like most parents as our kids are engulfed in a sea of gifts we'll be stuck behind a camera of some sorts trying to capture the magic.
Here are a few tips on making this process more enjoyable for everyone.
1. Pick the right tool.
Choosing the right tool for a job is often the most important part of the "job". As parents one of our  "jobs" is documenting the lives of our little ones. Even though I'm a professional photographer, I find myself taking fewer and fewer photos of my kids.
Don't worry , they are still being documented, I'm just choosing a better tool: Video. Video is becoming easier and easier to shoot and share. Video is also the perfect tool for something like Christmas morning.
Let's run a little test: Take a look at these pictures.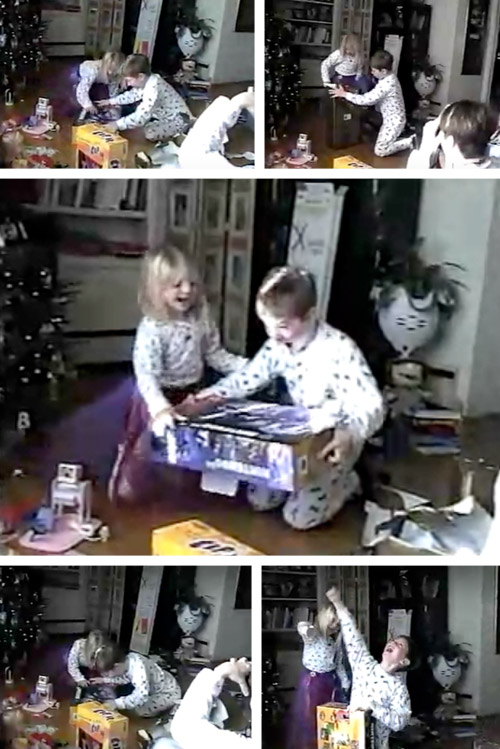 The kids ares excited right? Photos worked. Video would have been overkill. Don't be so sure….
Watch this video:
When it comes to capturing something fast paced, video is actually easier. You can get every single moment, not just the split second that you snapped a photo. You also get the HUGE benefit of sound. Something that you'll love to have as the years go by and those tiny voices get older.
(Side Note: I know it's easier to share & view photos than video, but that is changing very, very quickly. We'll tackle that topic on a later post. For now, just shoot, shoot, shoot.)
2. Light It Up.
One of the easiest ways to improve your family videos is by turning on lights. Make the room a bit brighter. You might even consider bringing in an extra lamp.
This will make your camera not have to work as hard and everything will come out a bit better looking. There is nothing worse than having your kid do something adorable and then going back later to watch it and realize the room was so dark you can barely see it. A flick of the light switch and a few more lights can really help with this.
3. Chillax.
This is the main thing to keep in mind. In case you forgot. IT'S CHRISTMAS MORNING!!!!!!! Your kids don't care about smiling for you, looking at you, or even acknowledging your presence. We are lucky if we get a high five as they storm past us to set up the new train set.
Just remember that asking them to stop, look, and smile after every other present "may" kill the mood a bit. I promise that in 10 years you would much rather look back on a video of them tearing through box after box than a video of you yelling at them to smile for the 20th time. 🙂
What's your favorite Christmas morning memory?
Do you have it documented somewhere? Share you story in the comments.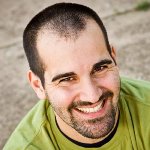 — AlexM is a Texas-based wedding photographer. He specializes in buying lots of expensive gear for his "clients" and then using it at home to take better photos of his kids. Visit his website or shoot the breeze with him on twitter. 
Get more tips!