How to Clean a Carseat
As an Amazon Associate I earn from qualifying purchases. For more details, please see our disclosure policy.
It's happened to you before. Your child gets carsick, has a blowout, or simply enjoys his ice cream cone a little too much. One of the casualties is the carseat. Nowhere in the parenting manual are there directions for how to clean puke out of the crevices or chocolate ice cream from the straps.
Never fear. FishMama's on the job! And I've had plenty of experience. Trust me. This is what works for me.
(Disclaimer: I am not a car seat expert. Please consult your owner's manual and follow the manufacturer's recommendations for cleaning the seat, clips, and straps.)
This is what I do:
1. Remove the cover and straps. Have the carseat manual handy or take a picture of how the straps are configured so that you can reattach them properly.
2. Wash the cover according to the manufacturer's directions. Usually, this requires line drying. (Make arrangements not to transport your child anywhere or borrow a carseat in the interim, about 1/2 a day, less if it's warm outside.)
3. Soak the plastic clips and snaps in hot, soapy water. Scrub well, rinse, and air dry. Sponge clean or wash the straps. (PLEASE NOTE: Read your manufacturer's manual first. Some manufacturers advise against soaking the straps. If this is the case, sponge clean your straps. Thanks to the readers who pointed this out to me. I apologize for the confusion.)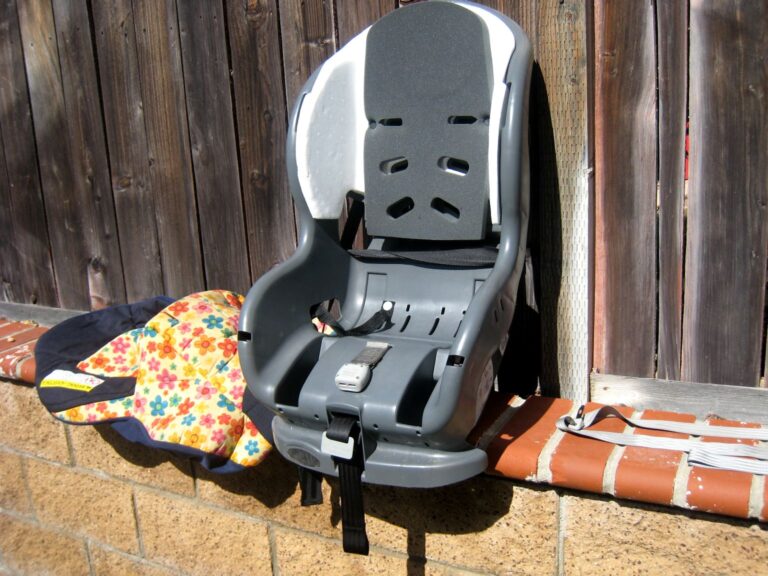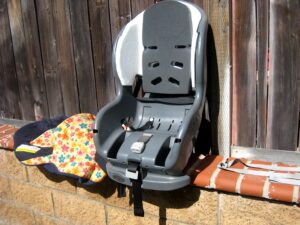 4. Hose or wipe down the plastic form of the carseat, if necessary. Spray with disinfectant spray if cooties were involved. Air dry.
5. Reattach cover and straps properly. Law enforcement agencies report that an overwhelming number of carseats are misused. Please make sure yours is not one of them. Consult the carseat manual if you are unsure of the proper orientation of the straps.
6. Pray that vomit, blow-outs, and messy ice cream feasts happen only occasionally.
Do you clean your carseats regularly or do you wait for a mishap?