Not blessed with curly hair? Life as MOM contributor Rena shares some tips on how to curl your hair in 5 minutes.
Now this post will seem silly to all you curly-haired ladies out there, but learning this little trick has revolutionized my morning routine. I love how I look with curly hair, but it always takes forever. Well not anymore! Here is how you can be date/work ready in only 5 minutes!
Step 1-Pull all your hair onto the top of your head and secure it with a ponytail holder. Make sure not to put the elastic too tight to avoid making a crease in your hair.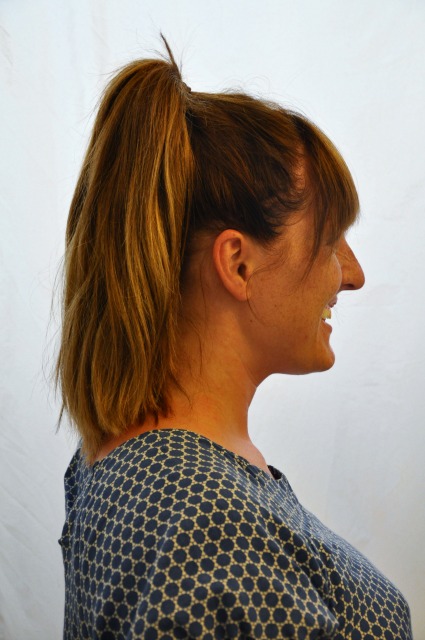 Step 2-Start to curl sections of your hair with a clipless curling iron on full heat. If you don't have a clipless curling iron, use a regular curling iron and wrap the hair around the barrel, keeping the clip down. Hold the hair there for forty-five seconds to a minute.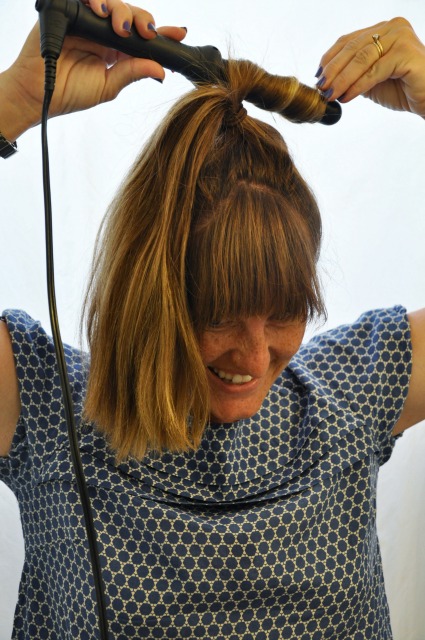 Step 3-Continue curling sections of your hair. This will depend on the thickness of your hair. I would suggest separating your hair into four to six sections. I have pretty thick hair, so I separate mine into six sections.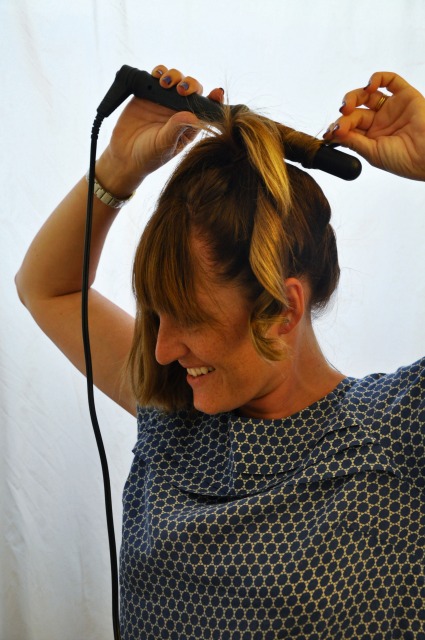 Step 4-Once hair is completely curled, carefully take ponytail holder out. This sometimes works better when you go upside down and let your hair hang towards the floor.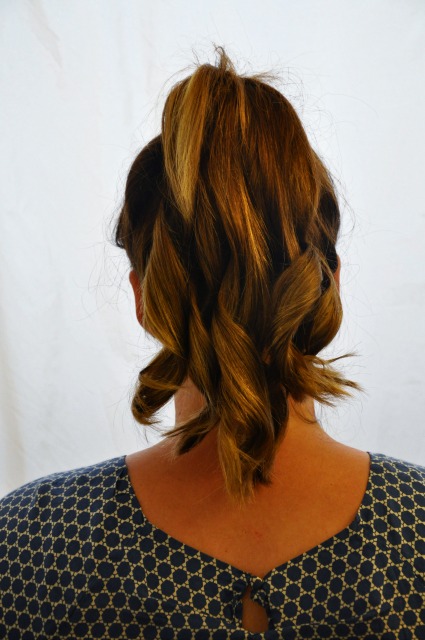 Step 5-Run your fingers through your curls to make pretty waves and feel free to curl any leftover strays or top layers that you want a bit curlier. Give your hair a once-over with some hair spray to hold it and you're out the door looking beautiful!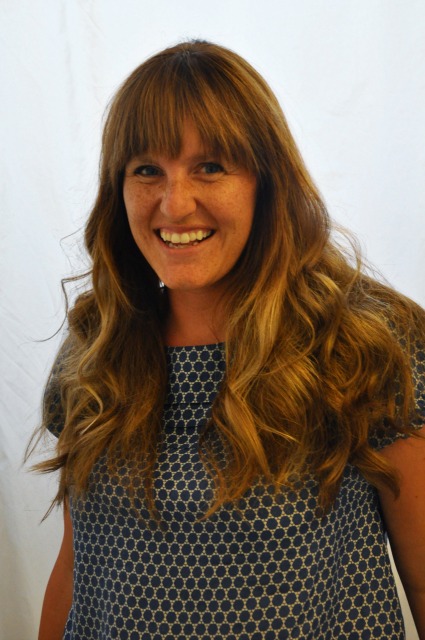 Related articles:

Rena, aka "the girl with the smile", is an optimistic style blogger in San Diego. Learning about fashion through trial & error (high school years were pretty awkward), she loves fashion and the ability to create a look and boost self-confidence through clothing.
Since Rena lives with all men (husband and two sons), she needed an outlet for her fashion knowledge, so she started the blog The Girl with the Smile.