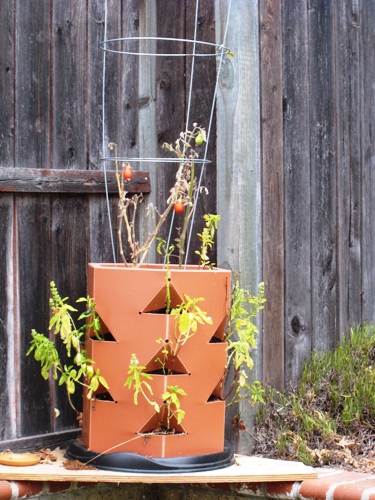 So,um, a terrible blight hit my tomato and basil planter. It's called neglect. Obviously, I am one big backyard garden fail this year.
It seems I've never had great success with container gardening. Sigh….
But, never fear, I've got a hold of some great sources of fresh produce. So pop over to Food Your Way today and read my post about what to do when your thumb is brown.