How to Get in the Kitchen with Kids
As an Amazon Associate I earn from qualifying purchases. For more details, please see our disclosure policy.
Time spent at home can be time spent in the kitchen — with kids! This guide will help you manage it without feeling overwhelmed.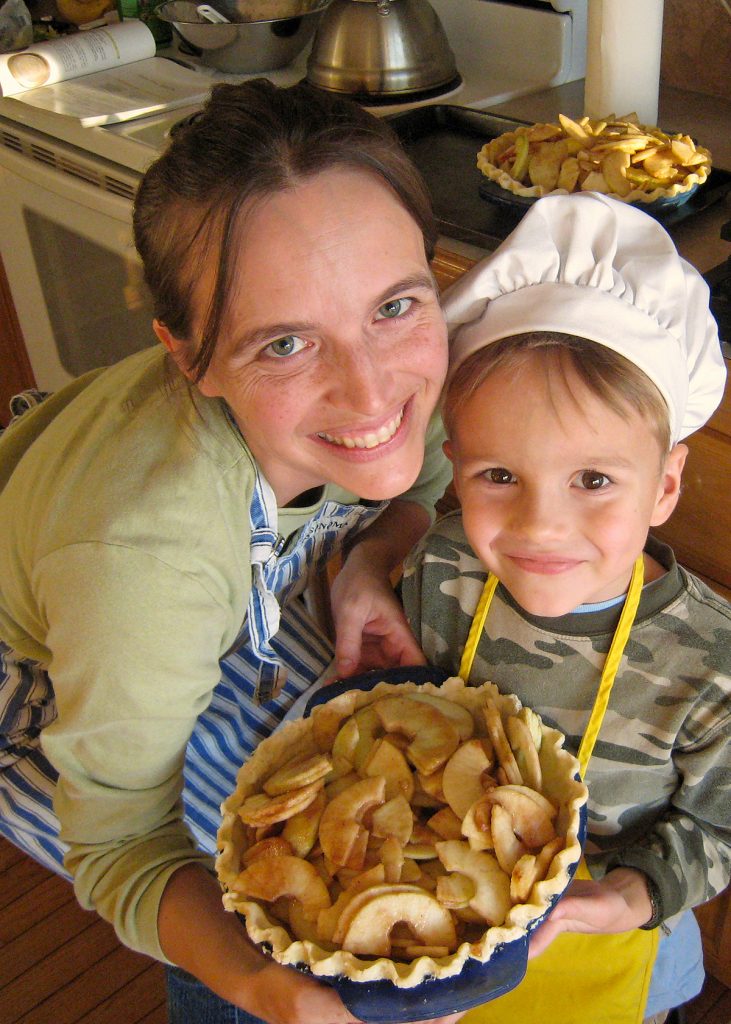 Want to spend some quality time with your kids? Need to get food prepped and ready? Why not combine the two?
It's true that cooking with kids can take a bit longer than if you just did it yourself, but the benefits carry a lot of value.
Why cook with your kids?
Cooking with your kids allows you not only some time to chat and work together, but there are a number of benefits to be in the kitchen with kids and including children in kitchen chores:
They learn valuable life skills, not just home ec, but also math!
They gain a sense of responsibility.
They get the opportunity to serve others.
They build self-confidence and an understanding that they can accomplish good things.
You get some much needed help.
Helpers are always nice to have. Check out this cute helper from the past: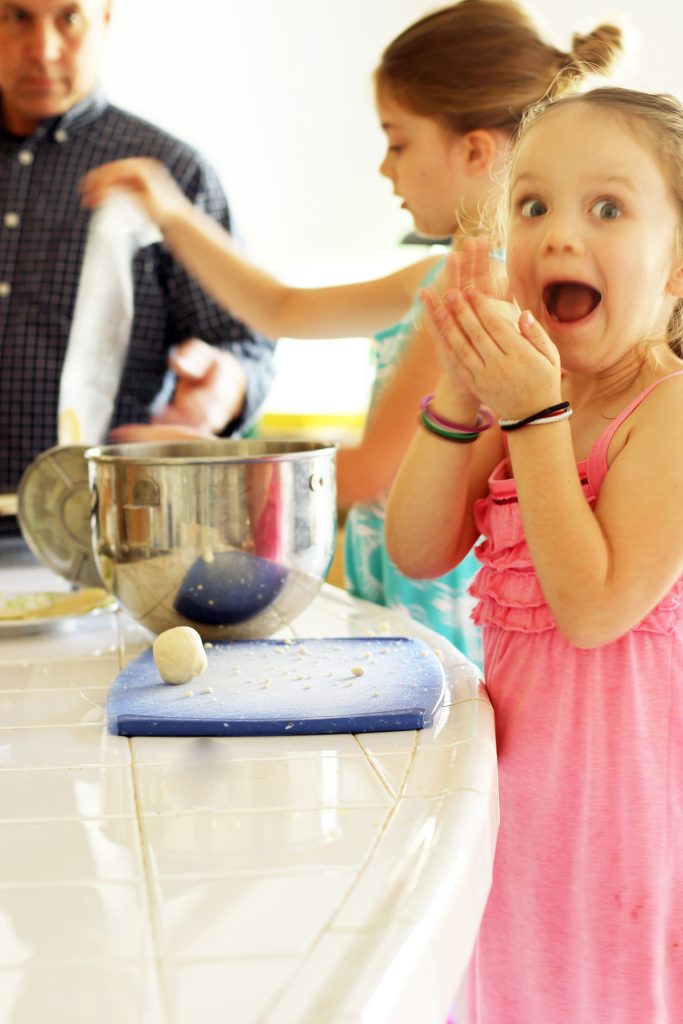 It's good to want to spend time in the kitchen with kids, but how do you make it happen?
How do you get in the kitchen with kids?
There are several ways to approach getting your kids involved in kitchen tasks.
Start them young.
When possible, make helping in the kitchen just a normal part of your family culture. Kids love to help — or get into trouble — when they are toddlers; finding ways for them to do this safely will make it easier later on for your teens to feel comfortable in the kitchen.
Include them in whatever you're doing.
If potatoes need peeling, ask your child to help you do it. Working together on a project gives you time to chat at the same time as get needed tasks accomplished.
Plan intentional activities.
While including them in what you're doing can work, it can become frustrating if you're on a timeline to get dinner ready.
Instead, plan for intentional kitchen activities, like baking Christmas cookies or making homemade corn tortillas.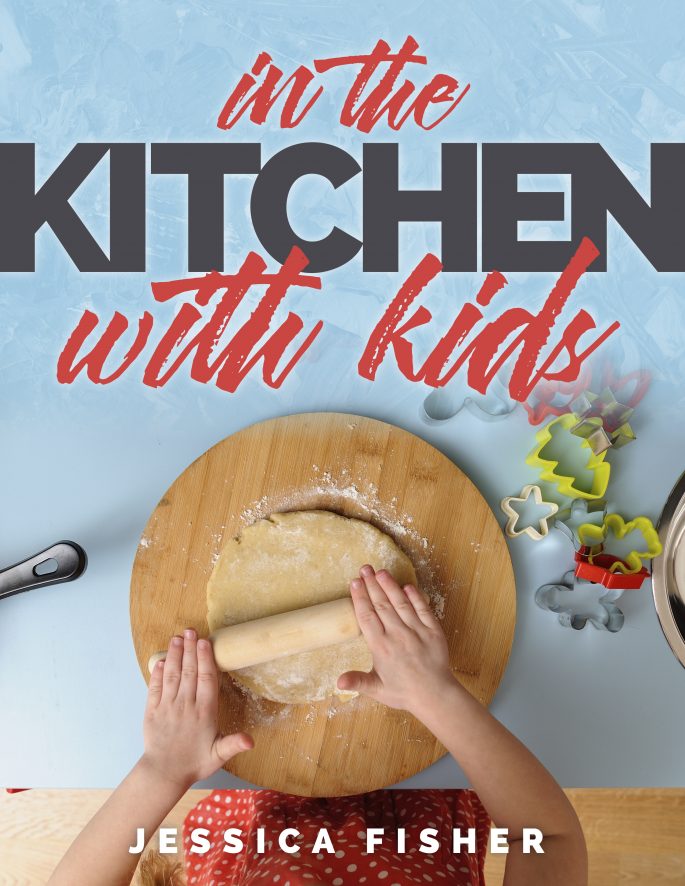 What kind of intentional activities can get kids in the kitchen?
I've raised six kids. All of them can cook. They can meal plan. They can even grocery shop. We've clocked a lot of hours in the kitchen.
As a result, I've been able to identify what activities work best to include your kids in and which ones… well, which ones are better left done alone.
I've curated these kid-friendly recipes in a short guide, In the Kitchen with Kids.
Divided into twelve months, the ebook guides you through the different celebrations and seasons of the year with easy, hands-on activities and recipes to do with children.
Some sample activities:
Plan a New Year's Eve Mocktail Party.
Learn to bake sweetheart scones.
Make tamales together.
Pack a picnic.
Each month's section includes a main recipe as well as a complete meal plan that complements the recipe selection. There are also additional activities linked in the digital PDF that you can explore for more family fun.
Even better, in honor of the latest lockdown in my neck of the woods, I've put the guide ON SALE!
This promotional pricing is good for a limited time. Upon purchase you will also receive a printable Family Night Idea Sheet to help you continue your intentional times together.