Are you in a bit of a fashion rut? Get some new inspiration for your wardrobe from Life as MOM contributor Rena.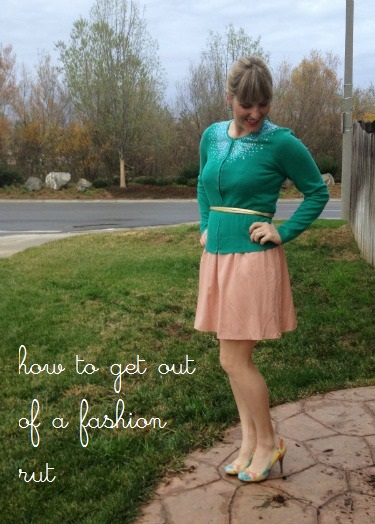 I love fashion because it is always changing. There are countless possibilities and you are always able to do your own thing to let your personality shine through. But sometimes we stare into our closets and feel like there is "nothing to wear". Ever been there?
Here are some tips to stretch what you already own and discover new ways of wearing items in your wardrobe:
1. Layer skirts or wear a skirt under a dress.
This works especially well on dresses that may have shrunken and gotten shorter in length. Choose a solid pattern and pair it with a small print or go wild and combine two prints in coordinating colors.
2. Wear a shirt over or under a dress.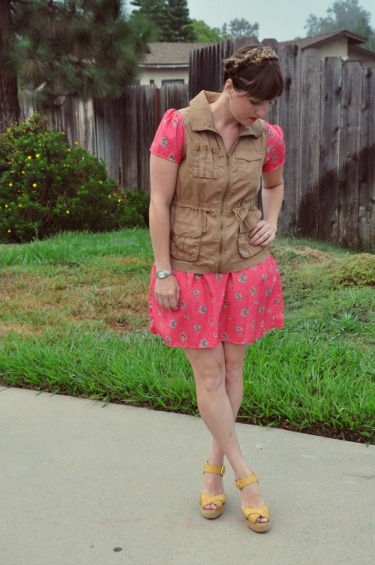 This works really well with t-shirts and maxi dresses. Or if you have a sweater tank, you can double it as a sweater vest over a chiffon/silky dress with some tights and pumps.
3. Button and belt a cardigan.
Try a cardigan that goes lower than your waistline and then wear a skinny belt at your waistline to emphasize any girly curves. (See pic at top of post.)
4. Try different color combinations.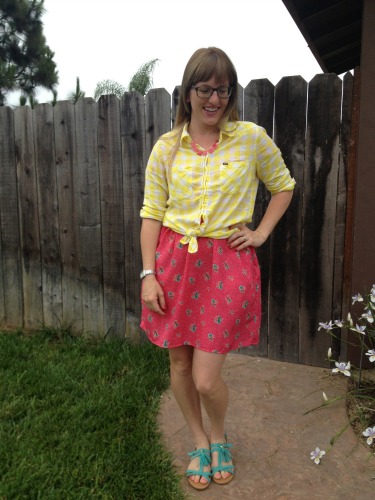 Perhaps you only wear blue with white, but blue could also go really well with pink, black or a different shade of blue, like turquoise. Look at the color you want to wear on the color wheel to find it's complimentary color.
5. Roll up your jeans.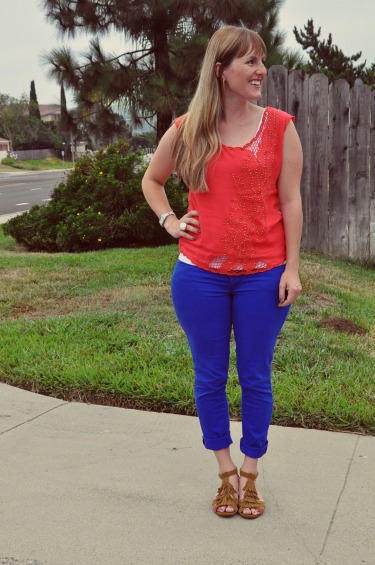 If you have a great pair of skinny jeans, roll up the cuff and wear with sneakers or ankle boots or even tuck it under to instantly change the length.
6. Tuck in or pull a shirt out from your waistline.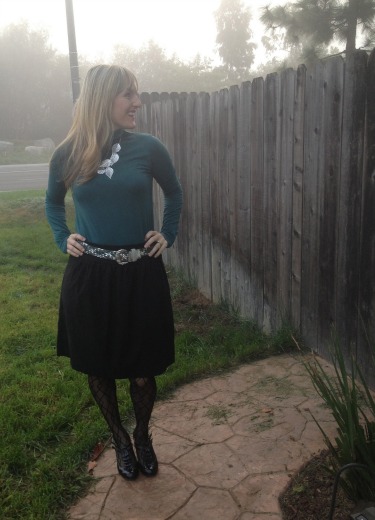 Perhaps you always keep your shirt untucked. Try to tuck it in (something I avoided for so long) and wear with some nice trousers and a classy belt at your hip line.
Remember the possibilities are endless! The best way to get out of a rut is to just start experimenting. Now go and make some new and fun outfits!
Other Fashion Tips from Rena:
Rena, aka "the girl with the smile", is an optimistic style blogger in San Diego. Learning about fashion through trial & error (high school years were pretty awkward), she loves fashion and the ability to create a look and boost self-confidence through clothing. Since Rena lives with all men (husband and two sons), she needed an outlet for her fashion knowledge, so she started the blog The Girl with the Smile.