How to Have Your Cake & Eat It, Too
We are a participant in the Amazon Services LLC Associates Program, an affiliate advertising program designed to provide a means for us to earn fees by linking to Amazon.com and affiliated sites. We participate in other affiliate programs as well. For more details, please see our disclosure policy.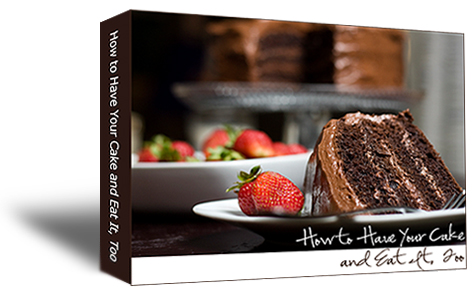 My friend Mandi has been such an amazing encouragement to me over the last year. I am so honored to know her and to get counsel from her from time to time. She's one sharp cookie, that one.
This week she launched an ebook, How to Have Your Cake and Eat It, Too. It's about how to have balance in your home and work life.
In case you don't know, Mandi is mastermind behind Life Your Way, a blog network that I get to write for each month. Not only does she run a successful home business, but she also is the mom of four little girls, five years and under. She's not Superwoman, but she's got quite a few tricks up her sleeve.
How to Have Your Cake and Eat It, Too is a guide to encourage moms that they can pursue their own passions. It talks about the realities of working from home, the sacrifices that have to be made, and the incredible benefits of doing so.

The second part of the book includes more practical advice to answer the question "How do you do it all?" with time management and productivity strategies as well as home management tips and more.
I started reading it last night and am really encouraged by what I've read so far.
This week if you buy my Summer Survival Guide, you will receive a coupon code to buy Mandi's book at a discount.