Getting a little bored with your wardrobe, but can't afford a shopping trip? Host a clothing exchange instead! Life as MOM contributor, Rena shows you how.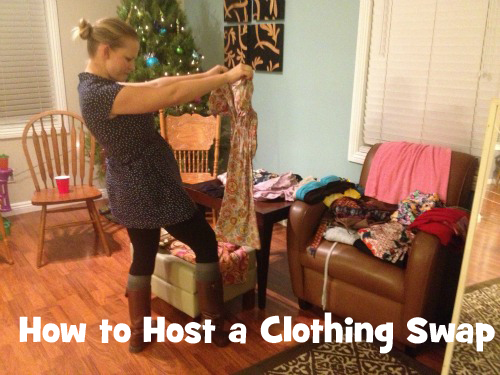 Once or twice a year, I call up my friends and they gather all of their clothes/shoes/accessories that they don't want or use anymore and head over to my house, where we "exchange" (duh) our clothes. This is the best and cheapest way to recycle and get new items to add to your wardrobe.
You can get very technical and gather & organize the items ahead of time, but my friends and I are such busy people that we throw it together last minute and it always works out.
Plus, my friends and I aren't anywhere near the same sizes, but I always walk away with something new and am so pleased to be able to give new life to some of my "old" clothes and see the joy it brings my friends.
Here's some steps to organize a clothing exchange:
1. Call/Text/Email your friends to set a date.
2. Go through your clothes and take out anything that doesn't fit perfectly or you haven't worn in awhile.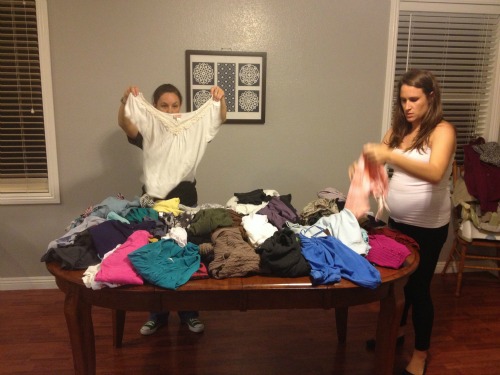 3. Set your clothes out in any fashion that your friends can see it. (We only have about five people involved in our clothing exchanges, so we just take turns pulling our stuff out of our bags and we shout/raise our hands if we're interested in it.)
4. Try it on to make sure it fits.
5. Flip a coin/barter off your first born/duke it out if two people want the same item.
6. Offer snacks. Food should be involved in every life event because it just makes everything better.
7. When you're finished, gather everything left over and drive it over to Goodwill and do some shopping.
8. Enjoy your new wardrobe items and tell everyone how "green" you are.
Have you ever been to a clothing exchange?
What's been your experience?
Rena, aka "the girl with the smile", is an optimistic style blogger in San Diego. Learning about fashion through trial & error (high school years were pretty awkward), she loves fashion and the ability to create a look and boost self-confidence through clothing. Since Rena lives with all men (husband and two sons), she needed an outlet for her fashion knowledge, so she started the blog The Girl with the Smile.