Get the Ultimate Photography Bundle and learn all the tricks that professionals use to take great shots.
Photo opportunities are quickly approaching. Take a few tips from Life as MOM contributor Rena and look your best in those holiday photos!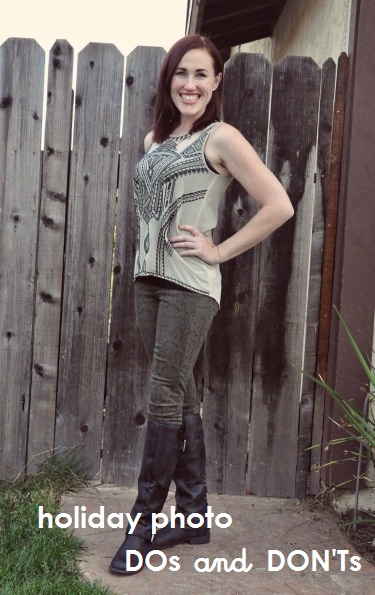 Tis the season for holiday parties, work parties and family gatherings and along with that comes lots of pictures. Here are some tips for your looking your very best for those captured memories!
DON'T…
Stand straight on to the camera. This will only widen you.
Make a sexy pout or a "non-smile" model face. It'll look unnatural and consequently awkward.
Hold your arms close to your body. This will squish them and make your arms look bigger.
Turn away from or stand under the light. Avoid light that is directly above you. This will cause awkward shadows under your eyes.
Look down at the camera. This will make your jawline disappear.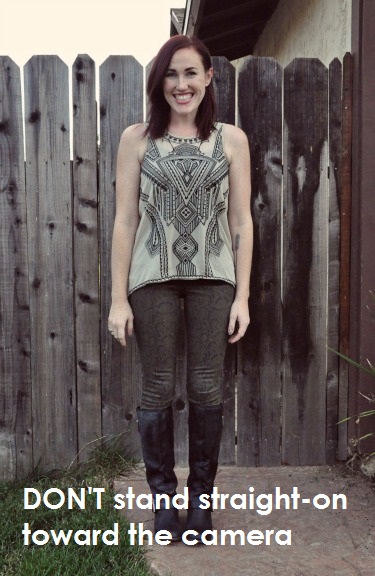 DO…
Angle your body slightly. This will give the illusion of a slimmer figure.
Stand with one foot in front of the other. This will help create a more fluid line.
Put your hand on your hip. This extends, not squishes your arm and accentuates your waist.
Turn towards the light. This will avoid shadows on your face. Aim for the most natural light or one slightly in front and above you.
Angle your face slightly and look at the camera straight-on or slightly up. This will give you the best jawline.
If you're seated, sit on the edge of the chair with straight posture, knees to the side and cross your legs at the ankles.
Remember, that if you feel comfortable, then you will look your best in a picture, so be confident and put your best smile forward!
Related Posts:

Rena, aka "the girl with the smile", is an optimistic style blogger in San Diego. Learning about fashion through trial & error (high school years were pretty awkward), she loves fashion and the ability to create a look and boost self-confidence through clothing. Since Rena lives with all men (husband and two sons), she needed an outlet for her fashion knowledge, so she started the blog The Girl with the Smile.