How to Make Good on Black Friday Sales
As an Amazon Associate I earn from qualifying purchases. For more details, please see our disclosure policy.
Black Friday can be a blessing or a curse. A lot of it depends on your attitude and your plan.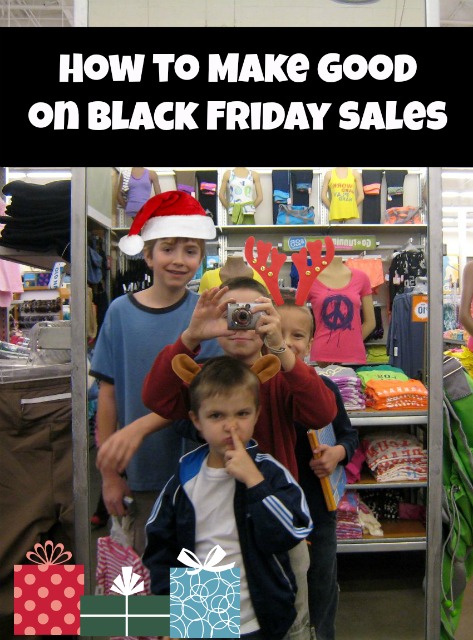 I look around my house at all the stuff we have and I think, we really need nothing. Nothing. My kids do not need new toys and games. There are already five million books in the house. I'm tripping all over stuff every day and I have no desire to go shopping for Christmas.
Particularly not on Black Friday.
However, I have several sons sporting high water pants. A few girls without long sleeve shirts to keep warm in. And another child wearing hand-me-down jammies with holes in the knees.
Maybe just maybe I should consider doing some shopping this next weekend. I glimpsed at the Target flyer (my shop of choice) and saw that their sales end Saturday. (Hello 40% off children's clothes!) I've conspired with my mother-in-law that we'll drive the hour it takes from her house to the nearest Target to go shopping together.
I may be shopping next weekend. But, I have a plan. Let me lay it on you.
1. I'm not going to buy because it's a good deal.
I don't want to join in the frenzy of buy me! buy me! buy me! When I do that, I buy things we don't need and I overbuy. I've probed the kids about their 'druthers, but I'm not going to buy something just because it's on sale and "might make a good gift."
I don't need wrapping paper; I bought it on clearance after Christmas last year. I don't need ornaments; we'll make those from toys.
A good deal isn't a good deal unless you truly need or want it.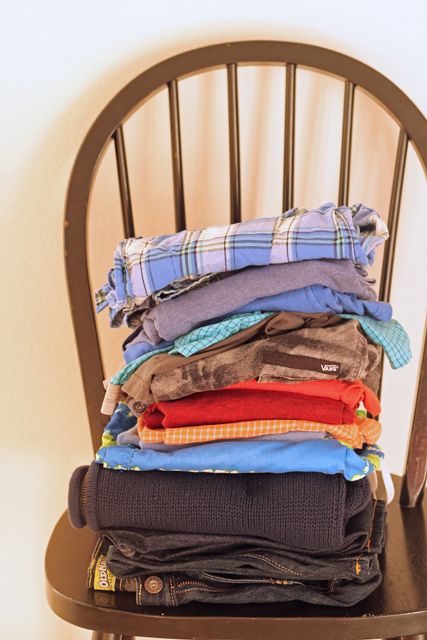 2. I'm taking inventory of the kids' clothes.
Target has kids' clothing on sale for 40% off. I remember that I stumbled on this sale last year and was able to buy things my kids really needed at a big discount. I intend to do the same thing. I've already told them the high water pants are banned and that we'll be cleaning out drawers and closets this weekend to see what's too small and what they need.
A sales purpose is to save me money on things I would buy anyway, not make me buy things I don't need.
3. I'm not going to spend money we don't have.
At Walmart today, I saw that they were offering $25 back if you get a Walmart credit card and another $10 if you make a purchase within so many days. Is another call to your credit score and another source of debt really worth 25 bucks?! I don't think so. That ranks up there with the free tshirt and water bottle that they hawk to college students.
I'll pay cash, and that's good enough.
So, there's my plan. I just may cruise the aisles and come home with nothing but an empty Starbucks cup. I've done that some years. And that's okay. The sales are there to serve us, not the other way around. Remember that, okay?
What's YOUR plan for Black Friday?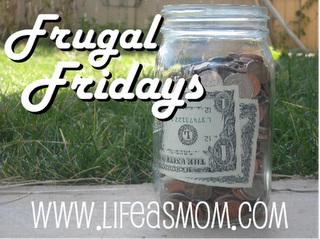 This is Frugal Friday. As an experiment, I've brought back the link-up. Feel free to share a recent frugal post of yours below. Those that are spammy or off-topic will be deleted. Recipes do not count unless you've made it very clear how prepping the recipe will save us money.