How to Organize Just About Anything For Free
We are a participant in the Amazon Services LLC Associates Program, an affiliate advertising program designed to provide a means for us to earn fees by linking to Amazon.com and affiliated sites. We participate in other affiliate programs as well. For more details, please see our disclosure policy.
Getting organized is often thought of as an expensive activity. After all, you have to buy boxes, baskets, bins, labels, organizers, right? Life as MOM contributor Prerna dispels the myth that organizing has to be expensive.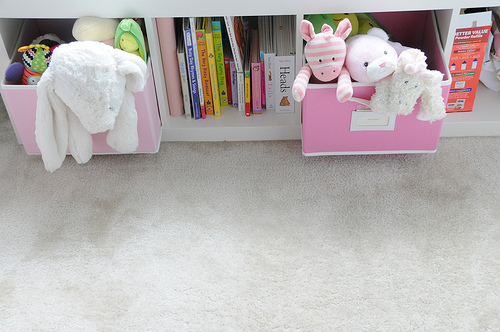 Organizing is possible and easy without spending a penny. That's right. You can organize just about any room or anything without taking out your wallet or heading to the stores.
Here's how:
1. Use What You Have.
When you start to organize a drawer or a room, take a good, hard look at everything that needs to be contained and see how you can work with what you have. For instance, all those pens on the desk. Do you really need a pen holder? Can a spare glass jar from the kitchen be a substitute instead? What about those small hairclips? Do you have to buy a drawer
organizer for them? How about using those extra muffin trays instead?
Yes, look at what needs to be organized and use what you have. Some things that nearly all of us have plenty of and that can be used for organizing include:
Glass jars
Shoeboxes
Egg cartons
Muffin tins or trays
Trays
Ice cube trays
Cloth or paper bags
Canned food tins
2. Reduce What You Own
Next instead of heading to the store to buy more stuff to organize your existing stuff, how about you look at cutting down on 'stuff' instead? Evaluate each buying decision carefully to see whether you really need it or simply, want it.
Have a 'one-in, one-out' rule to keep closets, bookshelves and toy boxes from overflowing.
Have a monthly purge where you can give away or donate items that are not needed, outgrown, broken.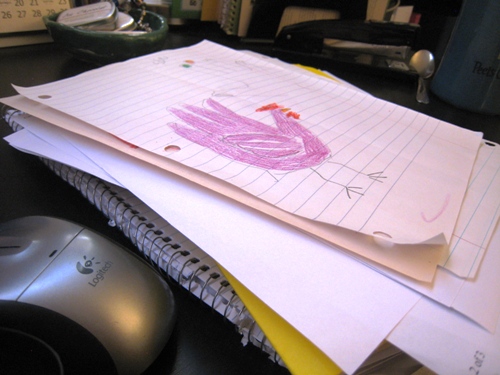 3. Cut Paper Clutter
Reducing paper clutter is a simple but effective way to clear up space, mentally and physically, for things that do need to be stored and organized.
Be ruthless with junk mail and trash it as soon as it reaches your hands.
Set up a digital filing system to keep documents secure without the hassle of paper management.
Go digital wherever you can – books, mail, magazines. For my home management binder, for example, I use Jessica's Organizing Life as Mom because it gives me fillable fields, reducing my need to print out every single page.
4. Give Everything a Home
Finally, sometimes, all it needs is giving things a home, a place of their own. Whether it is a basket corralling keys and cellphones on a table in the foyer or a box for toys or hooks for backpacks and coats, giving things a home and most importantly, keeping them there, makes organizing an easy, economical job.
Do you think organizing is an expensive affair?

— Prerna Malik is a mom, a wife, a writer and woman who believes in parenting with love, being postively productive, and creating a home that invites you to put your feet up and relax. Check out her free eBooks on organizing and productivity to get literally, hundreds of ideas on how to get organized on a shoestring budget, right now.