How to Pay Off Debts
As an Amazon Associate I earn from qualifying purchases. For more details, please see our disclosure policy.
Ready to pay off those debts? Well, you might have to bulldog it.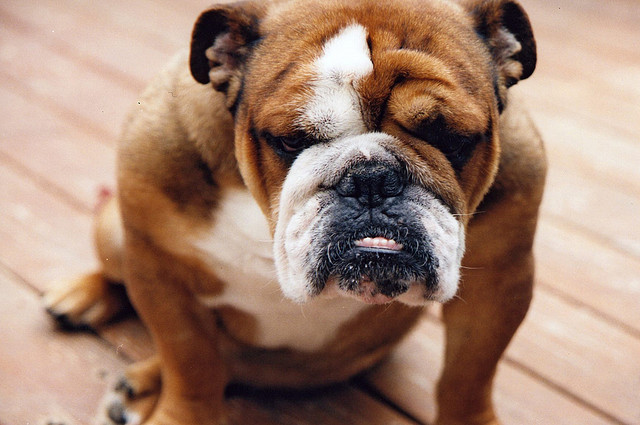 We've been talking these last few weeks about getting our finances in better order. Some people naturally know how to do this. Others of us need to learn, sometimes the hard way. Ahem.
We dug ourselves a big hole, and eventually we climbed out, paying off $18,000 in consumer debt in 18 months. It wasn't easy, but it was worth all the blood, sweat, and tears. We feel free.
Currently, we're in debt to ourselves. We don't have consumer debt, but we've had to dig into savings to pay extra expenses on the Blue House.
(The rental property we bought ten years ago was originally painted blue. Since it has done nothing but make us feel blue, we figure it's an apt moniker.)
Anyway, we're now in the process of building back up that savings the Blue House has eaten up. So, we're in debt to ourselves.
Whether you owe the bank, a relative, or yourself, it's always good form to get it together and repay those debts. Here are some ways that you can do it.
Next up: Pay down the debt.
You knew I was going to say that, right? It's better to be beholden to no one. But, it's hard. There are many temptations involved. There are things that you think you have to have.
(Hint: your probably don't.)
So today, I'm going to play the bossy big sister. Ask my two brother and two sisters: I play this role well. Listen well, little grasshopper.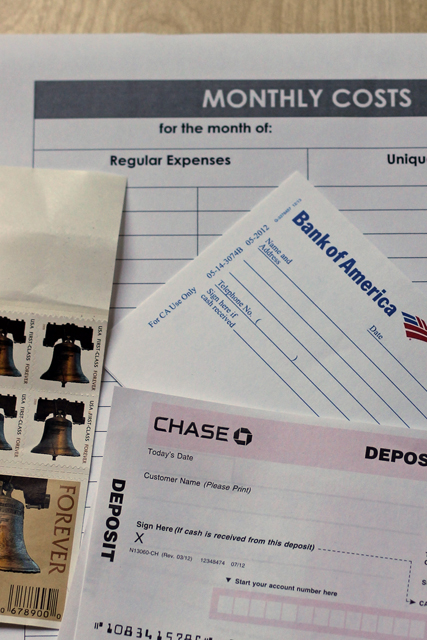 How to pay off debts:
If you've followed the steps above, you should be able to pay for living expenses. But you're going to need to get a little bulldog in order to pay off your liabilities.
I don't mean you should go buy a dog. I mean you should act like a determined little bulldog who won't let go of the bone until it's his. You are going to be a bulldog.
1. Pay off the little debts first.
Dave Ramsey recommends that you line up all your debts and pay off the smallest ones first. There's all kinds of debate about this. Some folks say you should pay off the highest interest rate. That's what FishPapa said at first, too. But, Dave somehow convinced him to do it this way.
Paying off the little debts built confidence in us that we could accomplish great things. It also simplified things as we were basically picking off the easy targets so we could take on the bigger enemy Doberman Pinschers.
You're a bulldog, right? Throw any extra money you receive at your debt each month.
2. Sell some stuff.
We realized that there was plenty of stuff that someone else could want — and be willing to pay for — that we didn't really need. We had garage sales and sold stuff on eBay and Craigslist. Crystal helped me have my one and only EXTREMELY SUCCESSFUL garage sale, so follow her tips, for sure.
For us, financial stability was more important than a bunch of piddly stuff.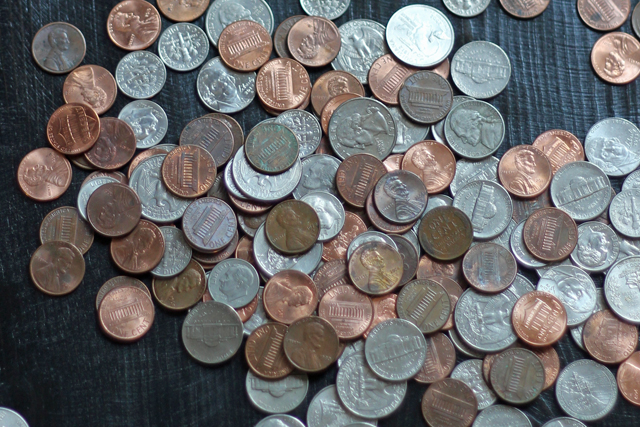 3. Find ways to increase your income.
I'm not sure I would be a professional writer if our income had been higher. I might have done it for fun, but I wouldn't have been as motivated to restart my career if we hadn't had financial needs. I started out writing articles for parenting magazines, at first, and then moved on to blogging and cookbook writing.
If you need more income, find out ways that you can drum that up. As the holidays approach, consider taking a seasonal job. There are lots of ways to work from home or make an extra income.
4. Put off extras.
This is probably the hardest part to getting out debt: delayed gratification. We've had a hard day; we want to drown our sorrows in a Salted Caramel Mocha Frap. We deserve it.
But, that puts you another $4 away from your financial goal. Be willing to defer luxuries in order to get the price. Be willing to do without.
5. Be brave.
Paying off debt can be a long, hard process, full of fits and starts. I remember sitting in a park one day with a friend who had managed to stay out of debt through her husband's law school. I clearly remember her encouragement; though I don't remember the words. It gave me the courage to keep on even though it was hard and using the credit card was enticing.
You can do this. You just need to have courage.
Have YOU paid off your debts?
What helped you? What's stopping you? Let's chat in the comments.