Want to revamp your wardrobe for the new year? Here are a few tips from Life as MOM contributor Rena to set yourself up for success.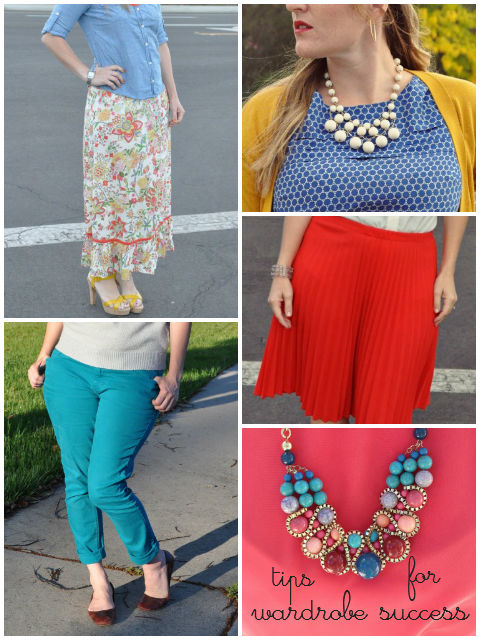 This month on Zone Defense, we're tackling Personal Space. That includes your wardrobe. If you look good, you'll feel good. Check out Rena's tips for giving your closet a great make-over for the new year:
1. Clean it out.
Go through your clothes one by one. Make sure to take each one out and try it on. If it is too big or too small or has a weird cut and doesn't fit "just right", put it in a giveaway pile. If it's something that you haven't worn in over a year, put it in a giveaway pile.
This will help make it clearer to look through when putting an outfit together. If there are pieces that you're not sure of, put in a "save for later" pile and revisit in a couple months. If you didn't think about them or don't miss them, then they're not worth saving.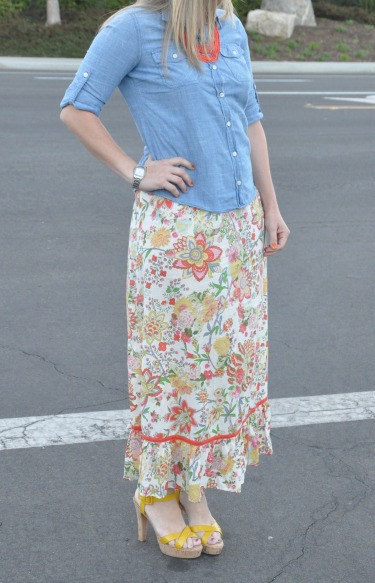 2. Comfort doesn't have to mean sweats or leggings.
Believe me, I am in my pajama pants within five minutes of walking in the door, but that doesn't mean I leave the house in sweats. There are times in my life (example: being a new mom) that I haven't cared about what I looked like, but if you take even five minutes more time and put on something a little more dressy (even some cute skinny jeans count), then you'll feel better about yourself.
Maxi dresses/skirts have the same comfort as sweats, but are much more glamorous.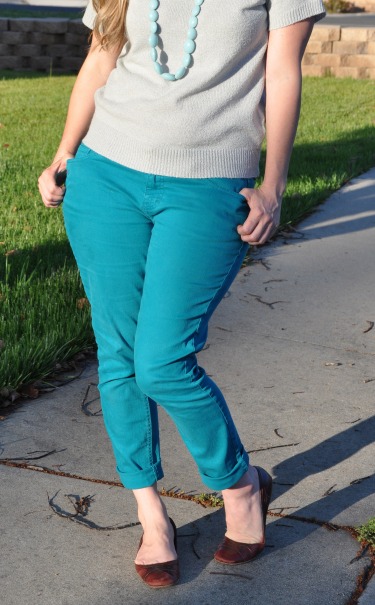 3. Go for versatility.
Have pieces in your closet that mix with at least two other items. This will help make it easier when making an outfit. If easier, pick a color that you like or that goes best with your skin tone/hair color and buy clothes in that shade or ones on the complimentary side of the color wheel.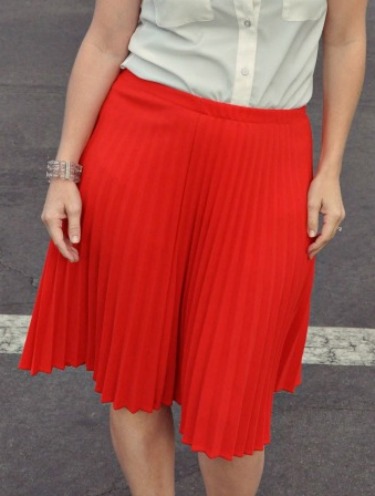 4. Go bold.
Have statement pieces that can be worn for big impact like a floral blouse or bold colored skirt. These items will help to round out an outfit. Pick your bold piece first and then plan around it.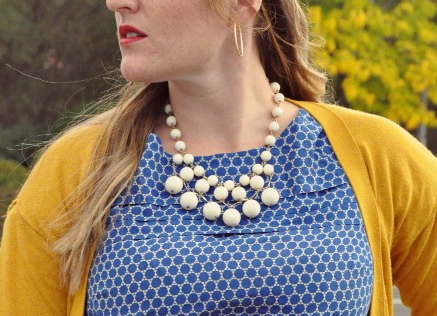 5. Accessorize.
Never doubt the power of accessories. A statement necklace or a scarf tied around your hair can immediately pull an outfit together, even if it's just a white t-shirt and jeans. Plus, it'll make you feel lovely, therefore rising your confidence level, making you glow from the inside out.
6. Be prepared.
Have some outfits already picked out. When you have a free moment, go through your wardrobe and play around. Put pieces together for a whole outfit and take a picture of yourself for the future. If you plan on wearing it that week, hang it all on a hanger near the front of your closet or on the back of your door.
Build a Better Wardrobe:
Are you happy with your wardrobe?

Rena, aka "the girl with the smile", is an optimistic style blogger in San Diego. Learning about fashion through trial & error (high school years were pretty awkward), she loves fashion and the ability to create a look and boost self-confidence through clothing. Since Rena lives with all men (husband and two sons), she needed an outlet for her fashion knowledge, so she started the blog The Girl with the Smile.