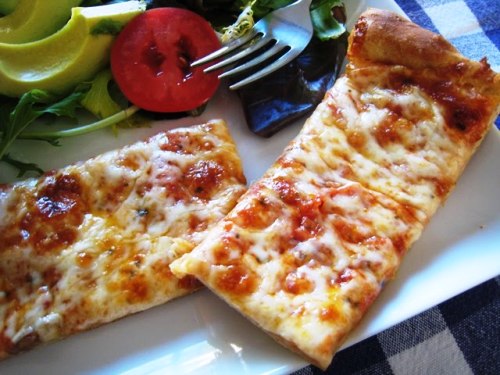 You know how very much we love to have pizza 'round there here parts. It's a regular part of the week.
When I was a girl, the family favorite pizza parlor was ChiChi's Pizza. If you know the San Fernando and Santa Clarita Valleys, you know what I'm talking about. Our ChiChi's had a viewing window where the pizza man would toss freshly made dough into amazingly round pizzas. I loved to watch them work.
My pizza making is not quite as dexterous. But, so many of you have asked for a pizza vlog, so here it is!
In the video I demonstrate how to make individual pizzas. If you're new to pizza making, this is the size I recommend. Not only can each diner add what he wants on top, but you'll have better control over the dough. If you struggle with the center of a larger pizza not getting cooked enough, this will help.
My regular dough recipe makes enough for 8 individual size pizzas.
I am, by no means, a pizza tossing expert. But this method works well for me.
How do YOU form pizza dough?