How to Spend Those Back to School Dollars
We are a participant in the Amazon Services LLC Associates Program, an affiliate advertising program designed to provide a means for us to earn fees by linking to Amazon.com and affiliated sites. We participate in other affiliate programs as well. For more details, please see our disclosure policy.
Independence Day is long gone. By at least a week. Which means the sales for back to school on are the horizon. Life as MOM contributor JessieLeigh has some great tips on how to spend those back to school dollars.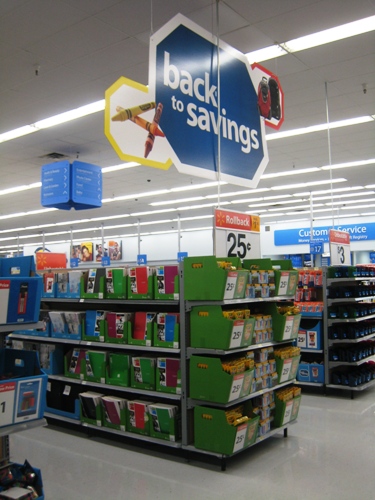 Oh, I hate to say the words but, well, it's not going to be long before Back-to-School sales start popping up all over the place. I always cringe a bit when the July sales papers are all emblazoned with bold "Back to School" banners but, alas, it is what it is. And, despite my reluctance, I am forced to admit that it will indeed be here before we know it.
As we send our kids off to school each year, one of the key questions we need to ask ourselves is: What do they really need? Another important one is: What items merit the spending of our hard-earned dollars?
Well, let's consider those things a little bit here, through three categories:
Items You Can Expect to Get For Free or Nearly Free
Every year, Target, CVS, Walgreens, Walmart, Staples, and the like offer staggeringly good deals on some back-to-school supplies. Some are free after rewards, others cost mere pennies. This is a fantastic time to stock up on these products so that, as far as I'm concerned, you'll never have to pay full price for them. Some items frequently found in these sales include:
pencils
pens
notebooks
folders
crayons
glue sticks
glue
scissors
filler paper
… and more!

Items On Which You Might Be Willing to Spend More
There are some things that take hard use throughout the school year. These are items or articles that might be worth some extra dollars to ensure great quality. You can absolutely find these things on sale, but, in my opinion, it makes sense to allocate some back-to-school funding on these items:
sturdy backpack
quality, comfortable sneakers/gym shoes
decent, weather-appropriate outerware
sturdy, reusable water bottle (I love the stainless steel ones, personally.)
leak-proof lunch packing materials that your child can operate independently
Items You Can Probably Skip Altogether
There are certain things that seem to be advertised every single back-to-school season, but, really, it's unlikely that you'll need them. Unless specifically listed by your particular school, you can probably skip buying:
sweaters, wool skirts, tights, corduroy pants, etc.– this will not typically be the time of year when you'll score the best deals and, honestly, who's wearing wool at the start of school?
cutesy patterned folders– these will set you back far more than the freebies mentioned above. For fun, your child can always decorate them with markers or stickers.
backless, high-heeled, or flip-flop style shoes (especially for the young set)– they're not typically permitted at school +/or recess
paints, markers, glitter glue, etc.– feel free to stock up for your home, but they're unlikely to be required school materials
Back-to-school flyers will be arriving before you can blink! Now is a great time to start looking at the budget and making a game-plan for how you'll divvy up your dollars.
What items do you feel are worth your hard-earned cash?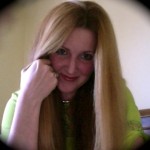 — A mother of three, including a 24 week preemie, JessieLeigh is a determined advocate for even the tiniest of babies. She can be found celebrating life's (sometimes unexpected) miracles and blessings at Parenting Miracles.