How to Start a Home Business on a Budget
As an Amazon Associate I earn from qualifying purchases. For more details, please see our disclosure policy.
Thinking of working from home? Check out these tips from Life as MOM contributor Prerna on how to start a home business on a budget.
Earning extra income or doing something creatively stimulating while staying at home with the kids is something that a lot of us moms think about. In fact, that is what inspired me to start blogging when my daughter was about 9 months old. That blog has since then, matured into two full-time businesses that bless our family every day.
However, one of the challenges that we often face are the "start up costs".
I mean, we're on a budget. Dipping into savings or splurging on fancy tools and courses for a business that may or may not take off doesn't make sense. At least not to me.
So, on that note, I'm going to share how you can start a home-based business… on a shoestring budget.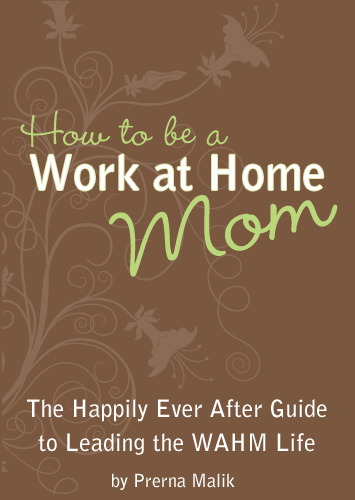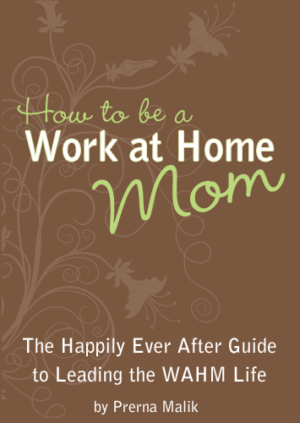 Sidenote: If you're ready to start working from home and need intentional, actionable tips on how to make it happen, I'd love for you to check out my ultimate guide, How to be a Work-at-Home Mom: The Happily Ever After Guide to Leading the WAHM Life. I'll show you how easy it is to start a business and still live a happy home life.
(That's Jessica's affiliate link – Thanks for supporting Life as MOM!)
1. Get a Free Website or Blog
If you want to offer services or sell products online, you will need a website. However, you don't need to spend a TON on a professional-looking website or blog when you're just starting out. There are some great themes out there that you can use with a platform like WordPress.com or Blogger.com
That's how I started and moved to a self-hosted website only when my blog was making enough money to pay for that hosting.
Just in case you're wondering… a self-hosted website is like the one that Jessica has, while a free one will start out with an address that is something like lifeasmom.blogspot.com or lifeasmom.wordpress.com. You can always buy a domain like lifeasmom.com and have it redirect to your free site. That's what Jessica did for several years before changing to a self-hosted site.
2. Spread the Word About Your Products and Services…for Free
So, you've decided to start offering your scrumptious cupcakes or cookies for sale or maybe, you're going to offer art classes for the teens and tweens in your neighborhood.
How do you get the word out about them?
Start with… free. Yes, you can spread the word about your new home-based business for free.
Some ideas:
Tell friends and family about your services and products and ask them to share with their friends and family.
Reach out to everyone you know on Facebook who might be a good fit for your new business and let them know.
Ask local businesses if you can put up information on their notice boards or in their stores. Use your printer and a free program like, Canva or Picmonkey to create lovely flyers.
Have friends with blogs? Send them samples or information and have them share it with their audience.

3. Learn as you Go from the University of…Google
Learning is going to be a BIG part of the early days of running a business and even afterwards. But how does one learn when one's at home with the kids and with not much money to invest in a course?
From Google U.
You can Google just about everything and learn as you go.
My only recommendation is to pick one thing you want to learn and focus on that. Else it can get overwhelming really fast.
Starting a work-from-home business needs dedication, focus and patience. It needs a good, profitable idea and commitment to make it work. It needs purpose, intention and passion.
It doesn't need a lot of money. So, if you want to start working from home, don't let the thought of spending a ton of money hold you back.
Can your idea spark a home-based business that will add to your family's income? Do you have questions about how to make it work? Want a little nudge in the right direction?
Ask away! I'll be happy to help. Tell me in the comments what your WAHM passion is, and we'll chat.
What kind of home business would you like to start?
More about Working at Home:

Find Time for Work without Paying for Childcare

Gourmet content chef, author of the Content Cookbook and community manager for time-starved entrepreneurs and bloggers, Prerna Malik, along with her husband Mayank, infuses online communities with sugar, spice and everything nice… for a small business. Grab her FREE social media and copywriting goodies here!
This post contains affiliate links. If you make a purchase through one of those links, you help support this site. Thanks for your support!