How We Do School: A Guest Post from Jena
As an Amazon Associate I earn from qualifying purchases. For more details, please see our disclosure policy.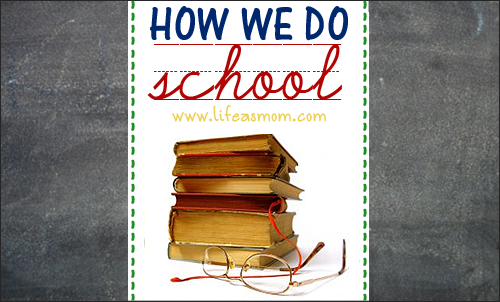 My brain is slowly shifting into school gear. I love back to school. I'm all about getting a fresh start! This week I've been busily searching the web for our homeschool resources for next year. (More on that in August.)
One of the things that helps me move in that schooling direction is to read these stories from other moms and how they do school in their families. It awakes enthusiasm in me to do the best I can for my own children.

Today's story if from Jena, a fellow contributor on Simple Homeschool. Jena's story is unique in that she has already graduated two students and her youngest has opted for public high school. While Jena may have "retired" from formal homeschooling, her passion for home educating resonates with me.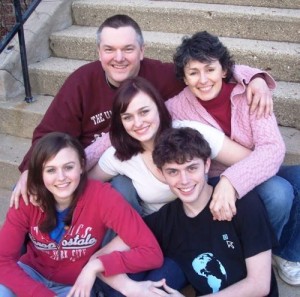 — Describe your family (# of children, boys, girls, ages, grades)
We are a family of five, plus two dogs, six hamsters, and one rabbit. Our oldest is Peter, who is almost 21 and a second year student at the University of Chicago. Meg is 18 and will be starting college this fall, and Melissa is 16.
— What state do you live in? Illinois
— What's your educational background (yours and spouse)?
I have a Bachelor's Degree in Elementary Education, and he has a Doctor of Musical Arts Degree in bassoon. Yes, you can get a "PhD" in bassoon. His undergrad degree was music theory and composition.
— What were "must haves" for your children's education?
We had very definite goals for our kids. We wanted them to be independent thinkers who would be wiling to stand up for what is right, no matter what. And if they became leaders one day, we wanted them to have the character and credentials that would give them a platform of credibility. I guess it boils down to the idea that we believe our kids are uniquely created to make a contribution in the world, and we don't know what that is yet. Giving them the chance to develop their talents and build their self confidence would bring out who they were meant to be.
— How did you research your decision?
I started in kindergarten, watching my teachers and planning how I was going to do it better. I have always been very opinionated about education, but I never thought I'd homeschool until I met some homeschoolers and realized the whole thing was legal. It was a dream come true–running my own school district with my favorite students.
— How did you come to that conclusion?
Deciding to homeschool was easy, but my philosophy of education was radical at the time. This was the very early 1990's, and I was following an unschooling or interest-led model. No one in my universe was doing that, and I didn't have the Internet to connect with people. When I finally found material by John Holt, I realized I was not alone.
Based on my teacher training, interest-led learning made sense. My psychology and education classes taught me that a motivated learner is the key to success, and every topic can be expanded across the curriculum. So if your child likes airplanes, let that be the basis for all the subjects (like reading, science, art, math, etc). Then move on to another interest.
I believe learning is as natural as breathing, and the more we force it on kids, the more they learn to hate it. My goal from the very beginning was to maintain the joy of learning and the joy of childhood.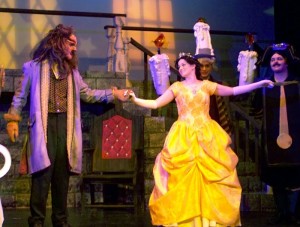 — What benefits are you now reaping from your decision?
Peter was the type of kid who wanted to read all the time, and traditional schooling (whether at home or in an institution) would have cramped his style. He grew up to be a National Merit Scholar and is on a full ride scholarship at the University of Chicago, majoring in the History and Philosophy of Science. He just won the Crerar Science Writing Prize. But most importantly, he still loves learning and is a delightful young man. Peter wrote a guest post on my blog, looking back at his schooling.
Meg had a hard time learning to read. She was 10 before it "clicked." That would have set her back in the school system, labeled her, and devastated her self esteem. Instead, she grew up feeling great about herself, has pursued music theater all through high school, loves to read, and is ready to tackle college.
Melissa is a non-stop creative who would have been one of those kids jumping around the classroom. Instead, she got to play outside, create costumes to her heart's content, raise various animals, and just be silly. Her homeschooling ended in 8th grade because she wanted to participate in public school sports. So now I have a public schooler in the house. She is doing great, with all A's and B's, and has the self-confidence to handle all the junk that goes on at a high school.
Best of all, because we homeschooled, we know each other very well, have great memories of things we did together, and have close relationships. That is priceless.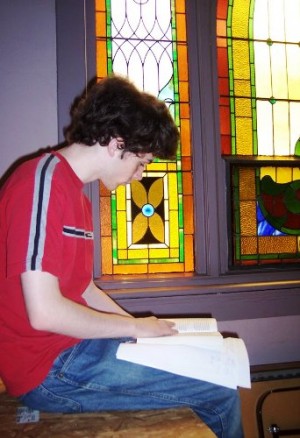 — What advice would you give to families considering or reconsidering this decision?
If you want to homeschool, you have to be willing to be around your kids 24/7 and to take on the responsibility of their education. It's not as hard as it sounds. You probably started educating your child as soon as he was born. Home education is just a continuation of the toddler years. Keep teaching them things; keep showing them how interesting the world is.
As a result, you'll get to see the wonder in their eyes, hear the excitement in their voice, and watch them develop into who they were meant to be. I'd hate to miss a minute of it.
— Jena is an education philosopher at heart, so homeschooling gave her the opportunity to live out her idea of the perfect education. And now that she's at the end of that road, she loves looking back and writing about it at Yarns of the Heart.
How can we help our kids maintain the joy of learning and the joy of childhood?