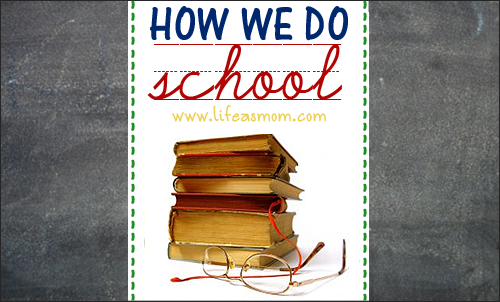 Today's post is brought to you by my twin, JessieLeigh. Well, we're not really related. At least we don't think we are. But, JessieLeigh and I have some uncanny resemblances. We are both named Jessica, obviously. But, we were also both French majors, lived abroad, love froofy food, and our dads are both of Norwegian heritage. As if that weren't enough, her husband says we even sound alike! Weird, eh?
One difference is how we do school. And we're okay with that. JessieLeigh knows I homeschool. I know she doesn't. But, we're still friends. And we still learn from one another. If you missed yesterday's explanation of this schooling series, you can catch up and then come back here.
Here's JessieLeigh's story of how she and her husband came to make their schooling choice.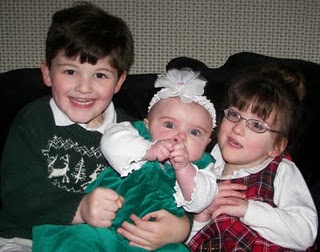 — Describe your family
We have three children- one boy and two girls. Our son is five and will start kindergarten next year. Our older daughter is four, and our baby girl is eleven months.
— What state do you live in?
We live in Connecticut. (We made our initial educational decision while living in Indiana.)
— What's your educational background (yours and your spouse)?
I have degrees in Literature and French. My husband has degrees in Political Science and Business Management.
— What were "must haves" for your children's education?
It was critical to me that my children have access to individuals who were professionally qualified for their specific (and special) needs. I'm raising a little girl who was born four months early and a boy who didn't speak until he was almost three years old. I believe they need- and deserve- more than I can offer in the way of therapy services. Because they are little (and in preschool), it was important to me that my children be in a program that is "play-based" because I believe that, at this point, that is their job.
— How did you research your decision?
Both of my older children received early intervention- we had therapists come to our home. Children "age out" of these programs at the age of three. At that point, the public school system assumes responsibility for providing appropriate therapies and services to support the child's educational growth. Children have rights to receive these services (if they qualify for them based on evaluation) through the public school system whether they attend their district's public school or opt for a private or home-schooled education.
We had to determine which educational platform would best support our children's needs and family's beliefs. Sometime during the 2 1/2 to 3 year old range, my husband and I sat down and looked at the different school options available and discussed each child and his or her needs. We had to consider those specific needs and the personality of that particular child in order to ensure we made the best decision.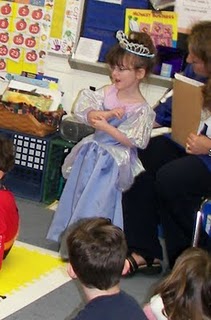 — How did you come to that conclusion?
There are a lot of things that played into our decision to choose public school for our children. I list the majority of them right here. In a nutshell, we wanted to have the most qualified teachers and therapists that we could working with our children while exposing them to varying viewpoints and allowing them to learn to handle that as well. I have very specific and important roles in their education, but being their sole educator did not fit well with what we saw for our family.
— What benefits are you now reaping from your decision?
We have been so blessed to have an amazing (and incredibly qualified) preschool teacher in the public school system working with our two older children. She is warm, loving, supportive, and has so much experience dealing with all sorts of situations. We feel that having our children in a classroom with her has enabled their communication skills with their peers to grow by leaps and bounds.
It is not only incredibly convenient for my children's therapies to be built right into their school days, it also normalizes it for them. They don't feel like they're headed off to some appointment when they go off to speech… it's just part of a typical day to them. They love school. They love their teachers and their friends.
There are influences out there that I do not like… there are forces against which I feel I have to fight. Unfortunately, that is just the way the world is, and if I weren't helping them learn how to battle it now, in school, it is still a skill they would have to learn at some point. For our family, I find it beneficial to do it now, while they still are so open with us (their parents), and we can provide constant support.
— What advice would you give to families considering or reconsidering this decision?
Don't be afraid to ask questions.
Who will be working with my child?

What is the ratio of pupils per teacher?

How do you handle bullying?

How will this program fit my unique child?

What is your educational philosophy?
Also, don't think that because you send your child off to public school that you can't have a role in his or her education. Of course you can. And you should. Partnering with my children's teacher has been both effective and a great joy for our family.
Connecticut was ranked first in the nation in a recent analysis of the quality of public schooling available. My educational choices for my children may have been different if we lived in a state where good public education was harder to come by.
How does your state's school performance (or lack thereof) affect your choice in how to educate them?
— JessieLeigh is the mother of a former 24-week micropreemie and two full-term blessings as well. She is a determined advocate for the tiniest of babies, including the unborn, and a firm believer in faith and miracles. She shares about raising such a precious, tiny baby over at Parenting the Tiniest of Miracles.