How We Do School: A Guest Post from Joy
As an Amazon Associate I earn from qualifying purchases. For more details, please see our disclosure policy.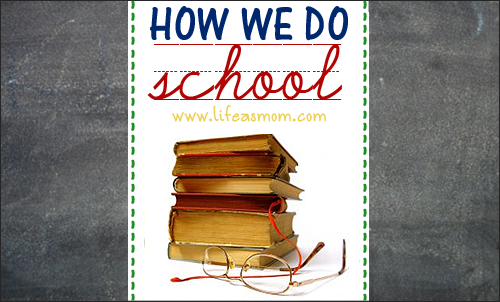 Last week I shared a little bit about my educational background and how our family has gone against the grain in choosing to homeschool. Then JessieLeigh shared her story of how she and her husband came to the conclusion that public school was the best choice for their family.
Today Joy, web designer extraordinaire, homeschooling whiz, and my good friend, shares how she and her husband homeschooled, public schooled, and found themselves back to teaching their children at home.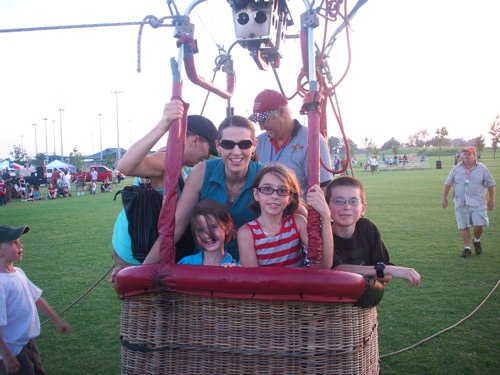 Describe your family
My husband, Jeff, and I have three children. Jaden, our only son, is 12 years old and is entering the 8th grade next year; Jerah is 11 and entering the 6th grade; Joely is 7 and entering the 3rd grade. We withdrew our oldest two children from public school in 2005, following their 2nd grade and Kindergarten years, and we've been homeschooling the last five years. Our plan is to homeschool each of our children through high school.
What state do you live in?
We live in Texas, the land of homeschooling freedom. Homeschooling families in Texas are treated as private schools, so we are given substantial latitude in our ability to choose our curriculum and operate the way we want. There is no mandatory testing or oversight of our homeschool by the state.
What's your educational background?
My husband has earned a bachelor's degree in Music and Bible. I, on the other hand, finished a 3-year program at a Bible college, got married, moved to Alaska and then on to South Carolina, where I went back to school for an Associate's Degree in Nursing degree. I dropped out of the nursing program three classes prior to graduating in order to have my third child.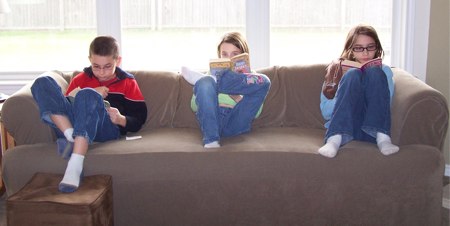 What were "must haves" for your children's education?
When we first started homeschooling, really the only 'must have' that we had in mind was pure academics. But we soon realized that education is more than academics.
A real education goes beyond just developing a strong understanding of mathematics, science, and history, and learning how to communicate clearly through the spoken and written word.
A real education is the training of our children to become capable and responsible Godly adults.
To that end, we now have two other 'must haves' for our children's education:
The establishment of a biblical worldview
The development of strong parent-child relationships
Through homeschooling we have an excellent opportunity to help our children develop a biblical worldview. This doesn't mean we teach our children exclusively about the biblical wordview. On the contrary, our children learn about other worldviews as well. They study them and analyze them.
In the end, if our children adopt a biblical wordview, it will be because they fully understand what it means and they've chosen it fully-informed. They won't believe "just because Mom and Dad believe."
Because we spend so much time together as homeschoolers, the relationships we have with our children have grown deeper and deeper. We talk to each other, listen to each other, do things together, and enjoy each other's company. Sure, it's not always fun and roses, but I wouldn't trade it for anything. Having a close relationship with our children is vitally important, and for us, homeschooling fosters that relationship.
So even though we started homeschooling for academic reasons, we are sticking with it through the long haul for even better reasons.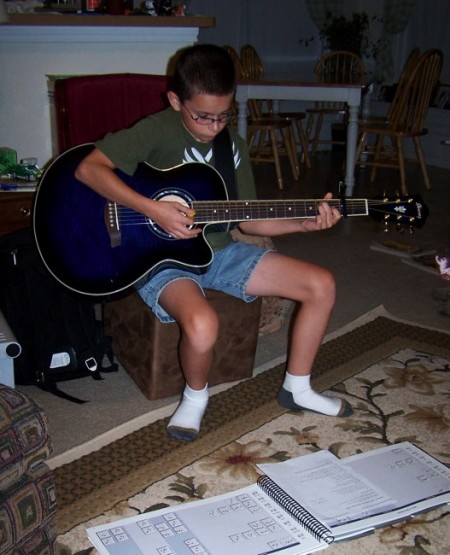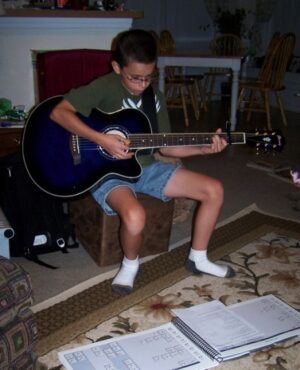 How did you research your decision?
I actually homeschooled my oldest at the beginning of kindergarten for about 4 months. And it was a horrible experience. I'm sure having a 3-year-old and a newborn at the time didn't help either, but I was constantly stressed out under the pressure to finish the curriculum.
My son didn't fare any better either. He was constantly in tears and he struggled with much of the work. Finally I gave up and enrolled him in our church's private school, much relieved to be done with it and vowing never to homeschool again.
So a few years later after my son's 2nd grade year, when we realized that he wasn't learning in school and we contemplated homeschooling again, I was scared. Very scared. But God impressed upon me that if He was in the decision, if He wanted us to homeschool, He'd help me through it.
So I read books on homeschooling. And I read. And I read some more. And God made good on His word and He led me to read some books that were a tremendous help to me. They made me recognize some of the reasons why I struggled so much the last time I homeschooled, and they gave me confidence in my ability to succeed this time.
I checked out dozen's of homeschooling books from the library, but a few of them really stuck out to me.
What advice would you give to families considering or reconsidering this decision?
Homeschooling isn't for everyone. But at the same time, homeschooling might be the perfect fit for your family, even if you don't think so right now. That was definitely the case for us.
If you are considering homeschooling, remember that academic success shouldn't be the ultimate goal of quality education. If a child obtains an excellent academic education but lacks a biblical worldview or a meaningful relationship with his parents, has he really had a quality education?
— Joy Miller, a hopeless bibliophile and recovering perfectionist, is also a stay-at-homeschooling mother of three, ages 7, 11, and 12. She blogs at Five J's where she writes about striving to raise lifelong learners. Joy, her husband Jeff, and their children, call Texas their home.
What is a "must have" for your child's education?