How We Do School: A Guest Post from Kristin
As an Amazon Associate I earn from qualifying purchases. For more details, please see our disclosure policy.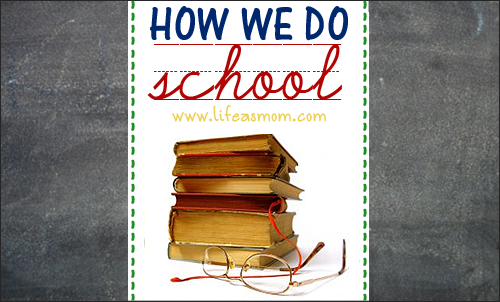 It's been so great to meet new moms through these "how we do school" posts. I know a few of our guest posters in real life, but I've met new people along the way. Today Kristin shares with us how they do school at her house.
— Describe your family (# of children, boys, girls, ages, grades)
I have four children. Gavin is 7.5 and entering 3rd grade. Maddie is 6 and entering 1st grade. My youngest two are Owen (4) and Benjamin (1). Though they participate in most of our homeschool activities and love having stacks of books read to them, they are not officially in school yet. We are expecting our fifth child in the early fall so this coming school year could be a hectic one!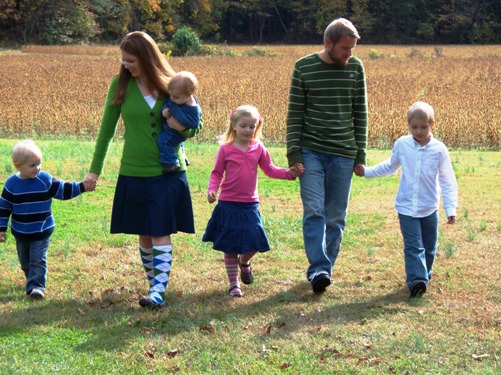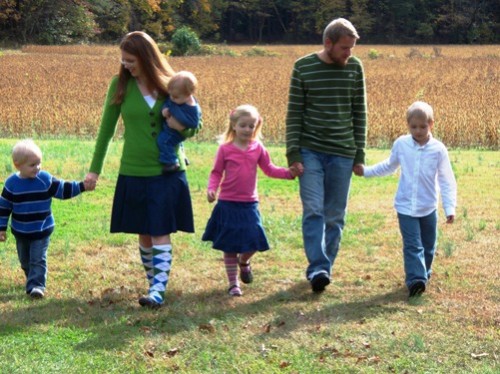 — What state do you live in?
I would prefer not to share specifics, but we live on the East Coast and our state's requirements are not difficult.
— What's your educational background (yours and spouse)?
I was homeschooled from sixth grade through twelfth grade. Following high school, I enrolled in a local community college and finished a two-year degree, but never felt led to continue my education.
I worked for several years at our county library and in a college library before my first child was born. My husband attended a public school throughout his education. He also attended community college for several years and worked at the same county library that I did. (That's where we met!)
— What were "must haves" for your children's education?
I believe that the most important part of my children's education is instilling in them a love for the Lord. If they can read Shakespeare or compute the most complicated math equation but have no relationship with their Savior, it is all meaningless.
We've chosen to homeschool so that can be their primary influences and not have to compete with the world for their minds. (Certainly, children who attend public school can have a relationship with the Lord, but our family believes this is what's best for our children.)
On a secular level, I believe it is beneficial for children to be able to work and learn at their own pace. I have one child who excels in math, but struggles with reading. At home, there is no pressure to slow down or speed up to the pace of the classroom. Similarly, my 4-year-old is already beginning to read and spell on his own, but he does not have the maturity or emotional readiness to enter an independent social setting.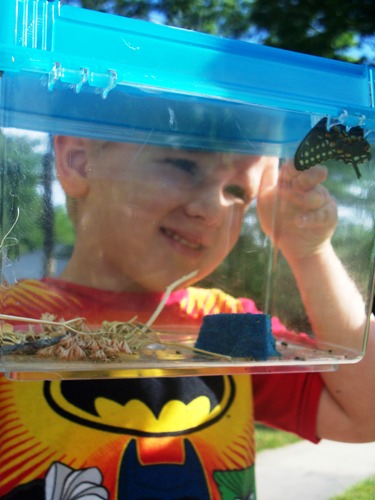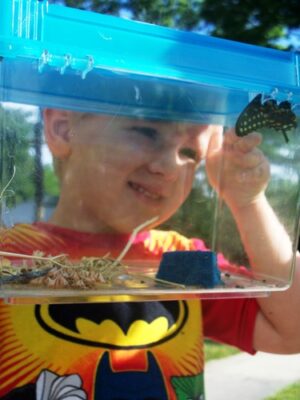 — How did you research your decision?
Having been homeschooled myself, my personal experience (not research) dictated my decision. However, each year is a new challenge so I spend the summer between grades researching and asking questions and reading before chosing our path for the coming year.
— How did you come to that conclusion?
Several factors influenced our decision:
1) Because I was homeschooled and had a positive experience, I always assumed I would teach my children at home. (Of course, it was all a foreign concept to my husband who had always attended public school.)
2) In our state, children enter kindergarten if they turn five before September 1st. My oldest didn't turn five until December, but he was ready to dig into academics.
3) When my oldest reached school-age, I asked myself, "Is my child ready to stand up to peer pressure on his own?" "Is my child ready to fall down and scrape his knee and not have me nearby to comfort him?" "Is my child ready to be in a structured environment five days a week?" My answer was no, and so we began to homeschool.
— What benefits are you now reaping from your decision?
Being at home, my children have become very well-rounded individuals. They love to learn. They are close to each other. They interact with adults. They play sports. They enjoy good literature. They know how to behave in public. They have compassion for others. They can recite poetry. They love the Lord.
— What advice would you give to families considering or reconsidering this decision?
Prayerfully consider what is best for your children and your family. It is not easy to go against the "crowd," especially if the "crowd" is the people you love and care about, but God gave you the responsibilty for your own family so don't be afraid to follow His lead and go in the direction He shows.
— Kristin has been married to Brian for nine years. She is the mama to four little ones…and anticipating #5 in the fall. Though she is the teacher, she finds that her children are constantly teaching her! Learn along with her at Bits and Pieces from My Life .
What new thing have you learned or considered as a result of the How We Do School series?