How We Do School – A Guest Post from Sharon
As an Amazon Associate I earn from qualifying purchases. For more details, please see our disclosure policy.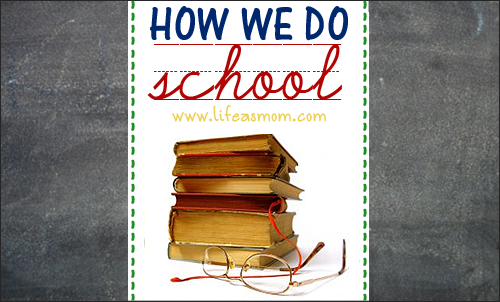 It's amazing to me how quickly the summer has flown by and here we are: Back to School this month. Did someone press a fast forward button?
Thank you so much to everyone who has shared their school choice stories. It's been wonderful to hear how others do it and to be reminded of why I'm doing what I'm doing. Today, Sharon shares her story.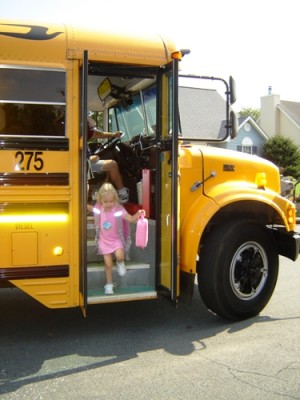 Describe your family.
We have two children, a boy age 8 entering third grade in the fall and a girl, age 6 entering first grade.
What state do you live in?
Maryland
What's your educational background (yours and spouse)?
My husband and I both attended public schools and we both have Bachelor's degrees in education. He taught vocal music in elementary school for five years. I taught general elementary school for 8 years.
What were "must haves" for your children's education?
Strong academics in a safe, encouraging environment that also fit our tight budget were must haves. We never considered Biblical teaching as a must because we would always be the primary teachers of our faith. That responsibility rests on our shoulders no matter where our children are educated.
How did you research your decision?
Having taught in public schools, we were aware of the strong academics of both our state school system as well as our local school. Since I'd taught elementary school I knew the curriculum requirements for the elementary grades. We did look at our local school's state test scores, to ensure there were no surprises. We also spoke to families in our area about the local school and received good feedback.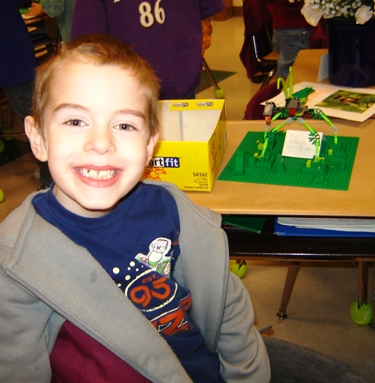 We briefly looked at a private Christian school in our area. However, the tuition cost quickly eliminated it. Homeschooling was tossed around, but was never a serious option for us. At the time, I had a negative attitude toward homeschooling because of experiences with some homeschooled children I had taught. But, there were other considerations, too. The curriculum costs of homeschooling, though cheaper than private, still didn't fit our budget, and I didn't feel adequate to the time management necessary for successful homeschooling.
How did you come to that conclusion?
Public School was the most obvious choice for us. Neither of our children had unusual needs that would have driven us to homeschooling or private school. Since safety was not a problem for our local school and the academics were strong we felt their needs could best be met through the public schools. There may come a time when we reconsider.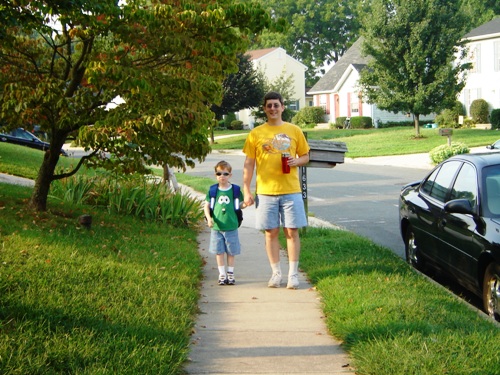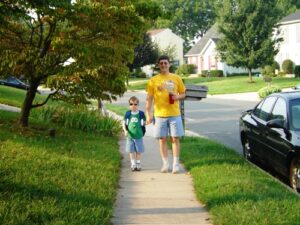 What benefits are you now reaping from your decision?
Both of our children are developing strong academic skills. I love watching their excitement grow as they learn new information and skills. Each of their teachers has had different strengths which met different needs. I try to volunteer in their classrooms regularly. So far, this has strengthened our relationships with their teachers so that when an issue arises, it can be handled quickly and easily.
What advice would you give to families considering or reconsidering this decision?
Start with an open mind and do your homework. Talk to families who've made each choice, especially families whose children have completed their schooling. Those in the middle of it see it differently than those who have finished it. I've met more people who were homeschooled in the past few years and my attitude about it has changed. If the need were to arise, I would be more willing to try it now than I was a few years ago.
There are many things to consider when making education choices for your children. I believe the primary purpose of school is academics. But, I also understand that there are individual needs that must be considered. Safety, social skills, time and money commitments, are each part of the picture and should be carefully considered.
— Sharon is a stay at home mom and a work in progress, still figuring out this whole Mom thing. When she finds a good grocery deal, a parenting tip or a recipe she's made, she shares them at her blog, Unfinished Mom.
How have you learned from other moms as regards YOUR children's schooling?