How We Saved $50 in 5 Minutes
We are a participant in the Amazon Services LLC Associates Program, an affiliate advertising program designed to provide a means for us to earn fees by linking to Amazon.com and affiliated sites. We participate in other affiliate programs as well. For more details, please see our disclosure policy.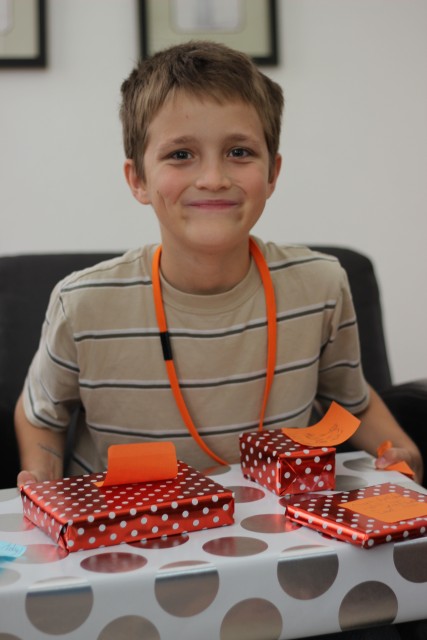 One of our birthday traditions with the kids has been that they get to choose the menu for their special day, including one meal out. Some years this has been something as small as choosing from the dollar menu at McDonald's. Some years we've been able to spend a little more.
Over the last year or so, the kids have latched on to the idea of Cheesecake Factory as their restaurant of choice. It feels a little bit fancy to them and there are tons of choices on the menu, so it's definitely an event. Since we do THAT kind of meal so infrequently, we've let that choice make the cut a few times over the last year, as a very special occasion.
It honestly costs a LOT of money to take our family there — even when we drink water, skip dessert, and have littles share a meal. It helps that our kids' birthdays are bunched up in the same months, so not everyone is suggesting a $100 meal because "we just went there". And like I said, it's only in the last year or two that this kind of celebration has even entered our minds, but we've offset the cost by not having birthday parties with friends.
Anyway, right now we're in debt — to ourselves. We took money out of savings to pay for extensive repairs on our rental property, to fund IRAs, and to pay self-employment taxes. Time to buckle down a bit.
So, when FishBoy10 said he wanted to go to Cheesecake Factory, we didn't dismiss it out of hand, but we did ask some probing questions.
US: So, what do you like about Cheesecake Factory?

FB: Oh, burgers, corn dogs, French fries.

[MOTHER is inwardly gasping for air. Corn dogs at Cheesecake Factory?!]

US: What do you think you would order there?

FB: Probably the chicken strips. I really like chicken strips.

US: Oh yeah? Who do you think makes the best chicken strips?

FB: Chick-fil-A, for sure. They make the best chicken strips.

US: Interesting, why don't we go to Chick-fil-A then? And maybe you can bring Ramsey?

FB: That sounds great!
Now obviously, if we truly didn't have the money we would have said so. But, we wanted to help our son prioritize at the same time as save some coin. Neither FishPapa nor I really wanted to spend a lot of money on his birthday dinner if he really wasn't going to order something that was apropos to the higher ticket price.
(We're foodies and this is an area where we splurge, so we wouldn't have minded if the kid was going to order something that Cheesecake Factory did really well.)
Anyway, it really helped to find out what our child's priority was and to lead him to that better choice. We talked further about going to the place that does the best job on the thing you want. That will give you a better experience, and in many cases a better value.
If it were a season where we didn't have the cash for even Chick-Fil-A, we would have found a way to make chicken strips more affordably at home. This reasoning works for whatever season or budget you find yourself in.
As it turned out, Chick-Fil-A had a huge event going on so that it was packed TO THE GILLS that night. We ended up going to his second favorite place, Rubio's. It all worked out since it costs the same, and we didn't spend $100 on dinner.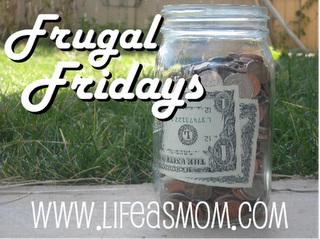 This is Frugal Friday. In an effort to make these weekly financial discussions more interactive, I'm no longer posting a link-up. Feel free to leave a link in the comments. But better yet, chat with us on today's topic.
How have YOU saved money recently?