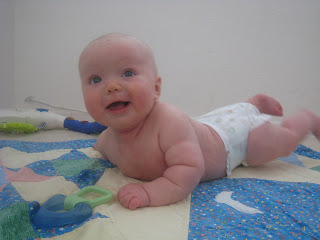 The days are just full, aren't they? My baby is already five months old. Can you believe that? How did that happen? She rolled over last week for the first time. So fun!
This weekend we had a great time visiting with friends and eating all sorts of fun food. The days just flew. Now we're back to a new week of school and some new things to work on for me – namely, time management. My goal for the week is to keep my computer time in check.
I'm also heading out Friday for my first MOM conference. If you'll be at the Whole Hearted Mom Conference, please let me know!
And since we're all about food over here, here's our meal plan. Since we went over budget on food last month, I'm going to try to make our meals from what's on hand. That means this week's meals include:
Breakfast
oatmeal and apples
cinnamon rolls and fruit
waffles
pancakes
eggs and toast
maple-oat scones (recipe to follow)
granola, berries, and yogurt
Lunches
PB&J
chicken noodle soup
snacky lunch
chili dogs
pasta salad
leftovers
Papa's choice x 2
try a new Mexican food restaurant after church
Dinners
tostadas
beans and rice
Macaroni Grill dinner kit with shrimp
PB Chicken
roast chicken, potatoes, broccoli
Papa's choice x 2

Don't forget –
** link up your Birthday cakes for a chance to win a Sally Russell apron
** Enter the "Everything You Ever Wanted to Know About FishMama" Sweepstakes here.
** More milk giveaways this week
** Great book giveaway starts tomorrow – be sure to come back!
For more meal planning inspiration, visit I'm an Organizing Junkie.