Cold and flu season is coming! JessieLeigh has some best practices  to help you and yours to keep healthy during this fall and winter.
No one likes to be sick.
Well, okay, maybe there are a few children out there who would take the illness just to get to stay home and watch limitless TV but, for the most part, none of us enjoy battling viruses. They can be really miserable!
Germs and bugs are a fact of life and there's really no way to avoid them entirely. For families with children in the public school system, they are an absolute inevitability and the best thing we can do is take steps to be as safe, strong, and healthy as possible as we move into cold and flu (and stomach bug– ugh!) season.
While there are no sure-fire guarantees for staying healthy through the upcoming months, the following best practices certainly won't hurt!
Practice good hygiene.
Remind your children to wash their hands frequently, not just after using the rest room. Clean hands are one of our best defenses against germs. Simple soap and warm water will do the trick. If these are not available and a hand sanitizer must be used, look for one that uses natural products or regular old alcohol to kill germs, as opposed to triclosan, which has been linked to bacterial resistance.
Encourage little ones to cover their mouths when they cough or sneeze by using the crook of their arms– this helps minimize the spread of germs because we don't come in contact with as many people and surfaces with our elbows as with our hands.
Tissues should be used and promptly disposed of. The same goes for paper towels. While perhaps not the "greenest" choice, in a classroom setting, paper products are safer than cloth, provided they're handled properly.
Boost your immune system.
The best offense is a good defense, so it makes sense that we want our bodies (and our children's bodies) to be ready to fight anything that comes their way. The way to accomplish this may well be to strengthen the immune system as much possible.
The best way to do this is, quite honestly, up for debate, but most people agree that a good multivitamin won't hurt– many different vitamins and minerals play essential roles in supporting the immune system and fighting infection so, unless you are confident you know exactly which ones are lacking from your diet, a multivitamin will help cover all the bases.
In addition, a quality probiotic supplement can help strengthen your immune system by supporting a healthy gut and encouraging the good bacteria to flourish and do their job. These can be found in capsule form (to swallow or mix into soft foods), chewable, or gummy form, so there's an option available to please most kids out there!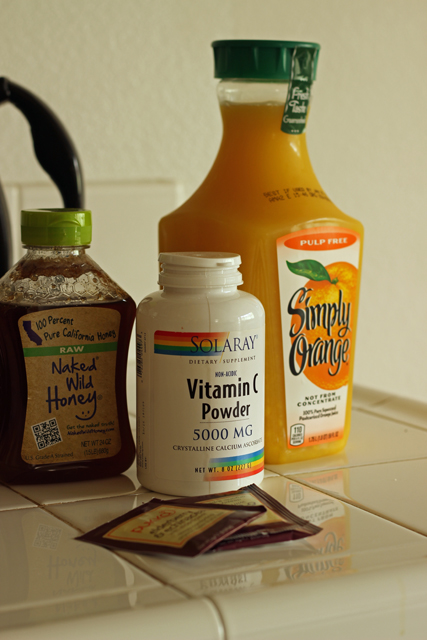 Practice good self-care.
Finally, it is essential that you remind your children of the importance of simple self-care. Given a healthy, balanced diet and adequate rest, our bodies can accomplish great things.
Serve abundant fruits and vegetables and encourage your children to try new ones. Include an array of different proteins in the menu plan. Choose beverages that support good health, like water, milk, and green tea. Sugary treats are fun and "juice drinks" are very popular with little ones, but reserving these for treats as opposed to regular parts of the diet is a better choice for supporting good health.
Be sure your kids are getting enough sleep each night. Between school, homework, and activities, this can be tough, I know, but it really is important. School-age children and tweens need ten to twelve hours of sleep each night. Teens need 8 1/2 to 9 1/2 hours. That means that, if your ten-year-old needs to get up by 6:30AM, she needs to be asleep by 8:30PM to get the minimum number of hours of recommended shut-eye.
This isn't happening in a lot of households and it can be a very real challenge. To be at our best and ready to fight off the germs that will inevitably come our way, however, it is so important to try to give our bodies adequate rest. Keep track of your kids' sleeping patterns for a week and make sure they're averaging the right amount.
Cold and flu season is upon us and it can be a tough time of year. While we certainly can't expect to dodge every virus that comes our way, the best practices listed above can help up your child's chances of avoiding falling ill. And, should he still come down with some pesky bug, having a balanced diet, strong immune system, and good hygiene in place will help him get better that much faster.
Other Ideas for Cold & Flu Season: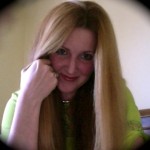 – A mother of three, including a 24 week preemie, JessieLeigh is a determined advocate for even the tiniest of babies. She can be found celebrating life's (sometimes unexpected) miracles and blessings at Parenting Miracles.
You can read all of Jessie Leigh's posts for Life as MOM here.
What do YOU do to prepare for winter illness?