I Hate Cleaning
We are a participant in the Amazon Services LLC Associates Program, an affiliate advertising program designed to provide a means for us to earn fees by linking to Amazon.com and affiliated sites. We participate in other affiliate programs as well. For more details, please see our disclosure policy.
Daily housekeeping can be a chore. But, with a few tricks, we can change-up our systems and put the joy back in having a clean house.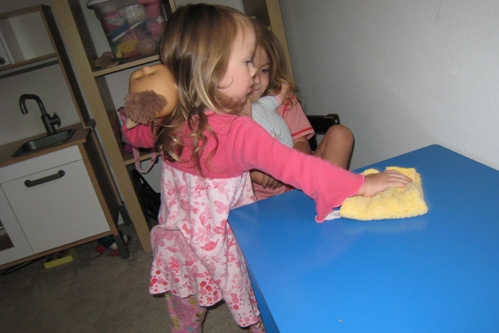 There, I admitted it. I hate cleaning. I love things to be clean, but it really takes effort to motivate me. Kind of like exercising. I love how it makes me feel. But the distance between my chair and the exercise is far.
However, I know I think better when things are clean. Thinking is always a good thing.
To inspire us both, I dug up some cleaning articles from the archives. Hopefully, they'll help put a spring in your step  (and mine) as we go about caring for home sweet home.
Cleaning with Kids

General Cleaning Tips

The Kitchen

The Laundry
Cleaning? Love it or Hate it?