I Married MacGyver
We are a participant in the Amazon Services LLC Associates Program, an affiliate advertising program designed to provide a means for us to earn fees by linking to Amazon.com and affiliated sites. We participate in other affiliate programs as well. For more details, please see our disclosure policy.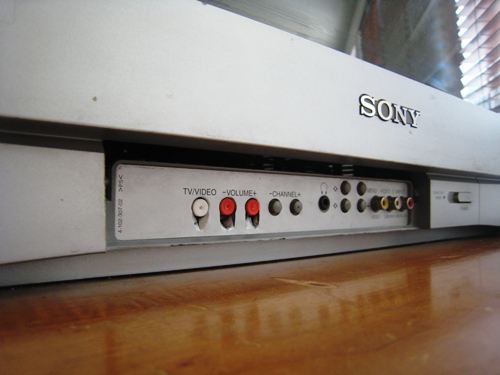 See that? That is a TV missing its front panel. One of the FishBoys pried it off a few years ago.
Then a button got broken off. Then a few more. We had to stick a pencil or a pinky finger into the hole to change the volume or other settings.
One day recently I came home to see that the buttons had been replaced. And the replacement buttons looked strangely familiar. Can you guess what my amazing, MacGyver husband used?
How did MacGyver fix the TV?