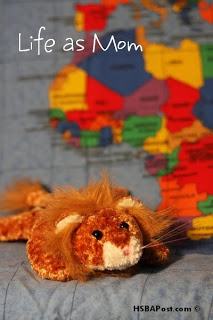 This is probably as close as I'll ever get to an acceptance speech of a prestigious award. I wanted to thank all of you who voted for me in the Homeschool Blog Awards. LifeasMOM was chosen "Best Live-What-You-Believe" Homeschool Blog. I am not sure about the "best" part, I was up against some very fine bloggers. But I do try to stick to my convictions. So, thanks for honoring me in this way.
Thank you as well to the great sponsors of the awards, especially the following vendors. This is the prize package that I won:
Artistic Photo Canvas
DaySpring Apron Set
Safekids Software
$20 in MindBites Lessons
Heart of the Matter Online Homeschool Conference – Tickets for 2010
The Old Schoolhouse – 1 Year Magazine Subscription
Thanks, again for your support!