Identify Your Stressors & Pray
We are a participant in the Amazon Services LLC Associates Program, an affiliate advertising program designed to provide a means for us to earn fees by linking to Amazon.com and affiliated sites. We participate in other affiliate programs as well. For more details, please see our disclosure policy.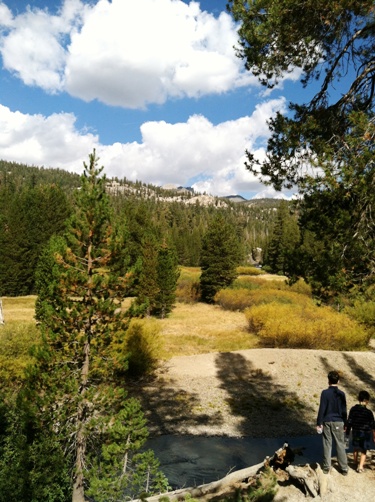 On any given day, I find that I'm anxious about something. It might be the van breaking down. Or a financial woe. Or just worries that I'm doing it all wrong with my kids.
Often I don't know exactly what has me mal a l'aise, but I know there is something in my life or circumstances making me ill at ease. I've found that half the battle is to identify the thing that is stressing me.
Why am I so riled up?
The next step is to figure out what to do with the situation. Last week I was weighed down with half a dozen things. I started writing in my journal, assessing why those things had my stomach churning. I prayed and gave those to God. One issue resolved within the hour. The others? I had peace, which is just as good.
God doesn't want you to spend the day churned up over something. Identify that thing and give it to Him. Ask for wisdom. And pray for peace.
Humble yourselves, therefore, under God's mighty hand, that he may lift you up in due time. Cast all your anxiety on him because he cares for you. — 1 Peter 5:6-7
Praying is a great way to stop and smell the roses.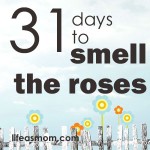 The days are long, but the years are short. I don't want to miss them! For more short and sweet ideas on how to stop and smell the roses, to enjoy the little things in life, check out my 31 Days to Smell the Roses series.
Don't miss a post in this series. Subscribe to 31 Days to Smell the Roses by RSS or email.