I'm Booking It in 2010! Are You? Share Your Plan
We are a participant in the Amazon Services LLC Associates Program, an affiliate advertising program designed to provide a means for us to earn fees by linking to Amazon.com and affiliated sites. We participate in other affiliate programs as well. For more details, please see our disclosure policy.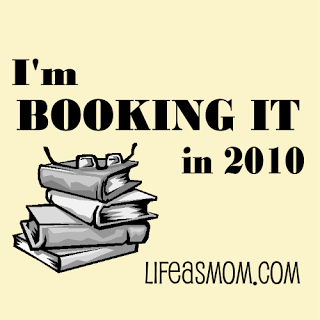 Yesterday I shared my reading goals for the year as well as a new feature here on LifeasMOM. Each month we're gonna be talking about good books, bad books, and must reads. Today's the day to share your reading goals for the year.
You don't have to have an elaborate reading plan, but jotting down a few book titles that you've been wanting to read may be the motivation needed to check them out at the library or purchase them with Swagbucks.
Maybe you just want to focus on reading daily with your children. Excellent idea!
Maybe you're going to cook your way through a new cookbook. Sounds delish!
Just post about what you plan to do with real, live books this year and bring the link back here. (Feel free to use the button above.) And if you don't have a blog, no problem, just share your goals in the comments section.
I'm so eager to see what you're reading this year so that I can be freshly inspired in my own pursuit of good reads!