I'm Gearing Up for Christmas Mode
We are a participant in the Amazon Services LLC Associates Program, an affiliate advertising program designed to provide a means for us to earn fees by linking to Amazon.com and affiliated sites. We participate in other affiliate programs as well. For more details, please see our disclosure policy.
 Forgive me while I talk about Christmas for a little while….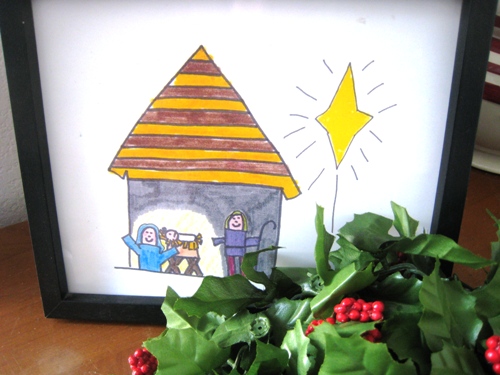 I dealt with the turkey leftovers quite promptly on Thursday. One extra turkey breast was chopped and frozen to use in soup later. I made stock. I fed the fam a turkey dinner/lunch again on Friday. I cleared up the fall decorations. And that was it.
I'm moving on.
It's not that I'm not thankful. In fact, I am very thankful! But, I'm ready to gear up for Christmas mode.
NOT "the mad rush of stuff to do" Christmas mode. But "the twinkling lights, soft music, fun things to do with my kids kind of Christmas" mode. There's a month until Christmas and I really want to enjoy that month.
Christmas is that yearly reminder for me that time is passing. My baby is now four. It's been four years since we moved back to California. I am 40!
I want to enjoy the daze.
Here's my list of things to enjoy this month:
Countdown the days with my kids.
Bake up a storm. I've got a freezer baking plan that will knock your socks off. Available for download at the next Freezer Cooking Days.
Visit the in-laws and take a trip up to some of our favorite places.
Make this gingerbread house with my kids.
Ending the hockey season. Whoohoo! I'm ready for a break.
Decorate the tree — and debate about its location again. I'm going to make a case for a table top tree in the family room.
Bake and decorate Jesus cookies.
Listen to our Christmas playlist over and over and over again.
Put together our yearly slide show. (I ordered the girls each a scrapbook of 2012 photos from Shutterfly since I still haven't done their baby books yet.)
Write letters to the kids again.
Try to follow my kids' lead when it comes to fun activities for the family. I learned this the hard way in Christmases past.
Dig out the Christmas story books.
Make our Buche de Noel cake. Why did it take so long to figure out the Stump of Jesse symbolism in this?
Wrap presents as I buy them instead of spending so much time on Christmas Eve doing it.
These are things that I truly enjoy doing. While it's a long list, it's not burdensome to me. Apologies in advance as you may be peppered with Christmas chatter here and there this month as well as some very fun giveaways.
How are you gearing up for the season?