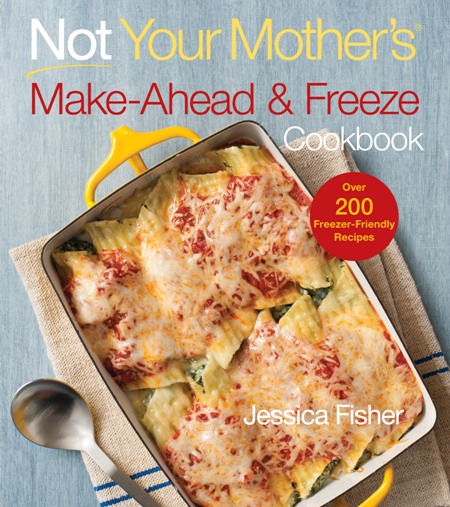 Look at that, would ya? Crazy, if I do say so myself. Two years in the making and my first cookbook is just mere weeks from its release. Yikes!
Not Your Mother's Make-Ahead and Freeze Cookbook is available for preorder on Amazon and Barnes and Noble. It's available in paperback, as well as Kindle and Nook.
As you know, the world wide web makes travel so easy. I'm on tour without leaving the comfort of my home. Sort of.
Several gracious bloggers have taken the time to review the book, cook from it, and/or host a giveaway. This is the first of several blog tours over the coming weeks.
You can read the details over here on the Harvard Common Press website. There are a couple giveaways going on now so go throw your hat into the ring.
And of course, buying it with cold hard cash is always appreciated. 😉