Last month our nation stood horrified at the tragedy that took place in Newtown. Life as MOM contributor Jessie Leigh lives just down the road from this community. Her husband had been in the school just hours before. Today she shares insightful thoughts on how to go on.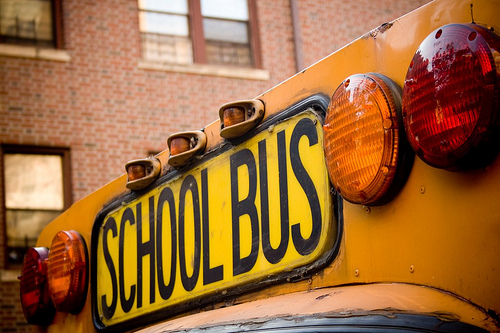 In the wake of the Sandy Hook (Newtown) tragedy, many parents were suddenly faced with panic at sending their children back out into the public school system. Sure, we all kiss our children goodbye with a smile and a careless wave each day and just assume it will all be fine.
But… what if it isn't?
For the families who lost their precious little ones, there was certainly no warning. So now we all think, perhaps, a little longer about all the frightening "what ifs" in the world. And we hold on a little tighter.
Living in a neighboring town to Newtown, our district may have felt this particularly keenly, though the grief most certainly blanketed the nation. We underwent weeks of police presence in our schools and modified lockdowns of our children. In some ways, it was a test of faith to send them back out into the world when a part of me just wants to cling and shelter.
So… how do we do it? Or, even, should we do it? Does it make sense to let our kids go to a public school building, seeing what we've seen?
Each family must arrive at their own decision, to be sure. For us, sending our children back into their public elementary school, just a few miles down the road from Sandy Hook, was the right choice. Here's some of what went into it:
We acknowledged the rarity.
As unbearably horrible as it was, such a spree is blessedly rare. While this is certainly little comfort for all those impacted by the devastating loss, it is an important thing to consider. The reality is that my children are more likely to be harmed while riding in the backseat of my minivan than they are at their school. We will never, ever forget those innocents who were taken, but we also realize that this is not a common occurence.
Just as far more children are killed in auto accidents than bus accidents, very few children will face any significant danger in their schools.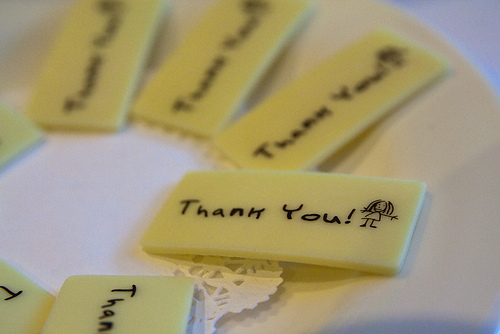 We communicated with teachers and administrators.
From the beginning, our principal started calling us, assuring us our children were safe and happy. We were kept apprised of the safety measures being taken and encouraged to ask questions and seek clarification, if needed.
I also sent notes, prayers, and "virtual hugs" to our children's teachers, reiterating our gratitude and confidence in them. I believe that staying in perpetual communication both about the "nuts and bolts" and also the emotional undercurrents really helped us feel secure that our children's needs were being fully met.
We are revisiting polices and procedures.
Now is the time that we talk about the policies that are in place. We evaluate what we are doing well and we uncover what we could be doing better. Local police departments are working tirelessly with local schools to help evaluate current systems and determine what is in need of improvement.
Conversations are also being had on a broader scale– people all around the country are thinking about changes that might lessen the chances of future tragedies of this magnitude. There is value in that, even when there is much dissension. Progress comes from the hard conversations and we feel encouraged that people are finding their voices and coming together to problem-solve.
It is hard. I won't lie to you. Our friends at church lost their niece. Our daughter's best friend's mom fled the first grade hall with her special needs students that tragic Friday morning. We drove through hoards of media just trying to get our son to the cardiologist. This devastation is so very close to home.
There is a part of me that wants to wrap my arms around my little ones and tuck them away. But I don't. I hug them a little longer. I touch each of their heads as they board the bus. I blow kisses and choke back a tear or two… and I confidently send them back to their school.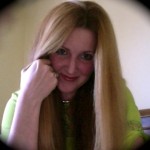 — A mother of three, including a 24 week preemie, JessieLeigh is a determined advocate for even the tiniest of babies. She can be found celebrating life's (sometimes unexpected) miracles and blessings at Parenting Miracles.