Ingredients for a Fun Friday Night
We are a participant in the Amazon Services LLC Associates Program, an affiliate advertising program designed to provide a means for us to earn fees by linking to Amazon.com and affiliated sites. We participate in other affiliate programs as well. For more details, please see our disclosure policy.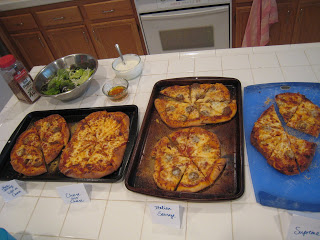 Homemade Pizza, Salad, and a Movie. Does it get better than that?
(Throw in some lemonade or rootbeer and a few cute signs so you don't go batty repeating what kind of pizza it is.)