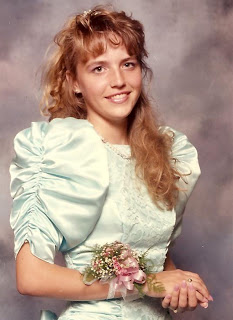 1. I am the oldest of five children, and our names all start with the letter J. Jessica, Jamie, Janel, John, and Jace. My dad is Jack. (My mom is Veronica.)
2. I love to eat dinner leftovers for breakfast.
3. I was a finalist in the LA County Miss T.E.E.N. pageant in 1988. Unlike other beauty queens, I didn't stay true to my opinions and answered the final question the way I thought they wanted me to. I didn't win.
4. I can name all 50 states – in alphabetical order.
5. I have worked in a grocery store, a fabric store, an amusement park, a catering kitchen, a bakery, a restaurant, an office, and a school. All of these jobs have equipped me for my life today.
6. My children are all named after biblical places.
What's a funky fact about you?