Interview with a Fashionista: Jessica Quirk
As an Amazon Associate I earn from qualifying purchases. For more details, please see our disclosure policy.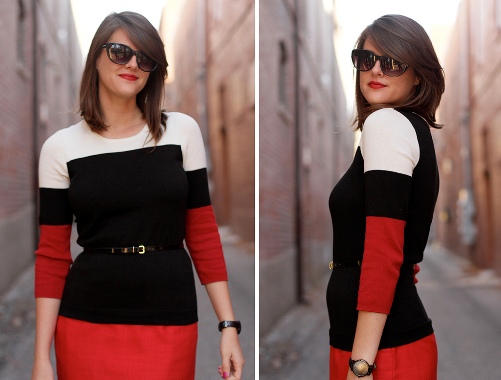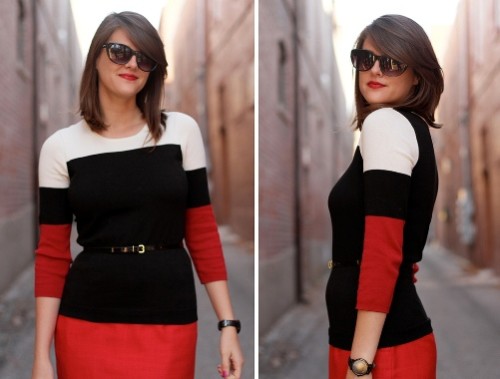 My personal fashion journey, if we can call it that, continues as I learn how to choose the right clothes for me and to dress for success (read: feel comfortable) whether or not I leave my cave every day.
Recently I had a chance to interview Jessica Quirk, fashion blogger from What I Wore as well as author of the book, What I Wore: Four Seasons, One Closet, Endless Recipes for Personal Style. I've been following the younger, more fashionable Jessica's blog since my closet and I had that, ahem, discussion.
I'm guessing that I'm a good 15 years older than Jessica, but she graciously agreed to give this old fogey Jessica some great tips that I get to share with you today.
Me: Jessica, thanks so much for taking time to talk with us at Life as MOM! While you're not yet a mom, you do know what it is to live a busy life and to dress with beauty and comfort in mind.

You've written a book about your adventures in everyday fashion. The subtitle reads: Four Seasons, One Closet, Endless Recipes for Personal Style. Some of us might think that this must be a really BIG closet. Is this true? Do we need a lot of clothes to have variety and fun in what we wear?

JQ: I actually like to keep each season's closet well edited and relatively small. Things that don't fit or feel like they reflect my personal taste at the moment are either in storage or donated to a local charity. With your closet, it's not about how many pieces you have, it's about how they work together. In the book I describe working with color palettes that interchange well to get the most possible use out of everything you have!

Me: Many moms, particularly those who work/stay at home, find themselves in the fashion doldrums. What do you recommend for putting the wind back in one's sails? Are there certain things that we can do to jumpstart our wardrobes?

JQ: Although I work from a studio space – I can absolutely relate. When you don't have a face to face meeting or date planned it feels like why bother? I think it's important for women who work/play mostly at home to remember that you can be both comfortable and stylish at the same time. Sure, you're not going to be in 4″ heels chasing after a toddler or on a video conference call, but pulling together an outfit can really change your state of mind.

We all deserve to look and feel our best and I love the transformative power of clothing. A quick and inexpensive way to jump start your closet is to inject a little color. Red denim is hot this season and looks so sharp with stripes, navy, black, animal prints – you name it! I also like to put on some red or pink lipstick when I feel like an outfit could use a little kick. Or a fun tee shirt in a trend forward color layered under your favorite cardigan or jacket works well too!

Me: Do you have any recommendations for some basic pieces to build a core wardrobe from?

JQ: It's going to vary from woman to woman, and job to job, but I like to start with a great skirt, pair of pants and jacket in a core color like black, gray, brown or navy. If you're spending your day at home, it might be a pair of dark denim, an olive cargo jacket and a fab tote bag for errands.

Not all of us can afford expensive clothing. You yourself know the Target racks well. What are your recommendations for building a beautiful wardrobe on a limited budget?

There's nothing more satisfying to me than finding something that's value priced but looks expensive. Speaking of Target – I love their designer collaborations for a high end look. I also really love off price shopping, at stores like TJ Maxx and Marshalls. They will often carry the same pieces as the department store, but negotiate lower prices.

Me: I remember years ago hearing about finding one's colors and following a certain color palette. Does this hold weight for you? Is it true that I really shouldn't wear black? (It makes me look skinnier!)

JQ: I've read about that too!! I think you should wear what looks great against your skin tone. Some colors do work better on certain hair/skin combinations than others. If you look fresher and brighter when you try something on, it's working!! If it makes you look tired or sick, skip it!
I loved hearing Jessica's answers to my questions. Not only do they confirm a lot of things that I already knew, but they also give me some confidence to go try something new and different. I haven't read Jessica's book — yet — but it's on my list of books to check out.
Where are you in the whole fashion journey?
Are you comfortable with the clothes you own or are you looking to build a better wardrobe?
All photos are credited to What I Wore.