Is It Worth the Gas Money?
We are a participant in the Amazon Services LLC Associates Program, an affiliate advertising program designed to provide a means for us to earn fees by linking to Amazon.com and affiliated sites. We participate in other affiliate programs as well. For more details, please see our disclosure policy.
Fuel costs now factor into the decision to buy something or go somewhere. Choose wisely.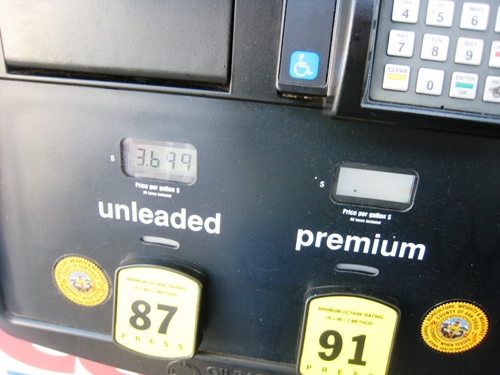 I took that picture in March. I was stunned that gas prices were so high. When I filled up this weekend, the price was the same. And I was thrilled! We'd had it in the high $4 earlier in the Fall. $3.69 seems cheap.
What a difference a few months can make to our perspective.
Nowadays, when I hear about a good deal at a store or of something that's on my list to get, I think twice. Is it really worth the gas?
In the last week I've changed my mind on an outing because it just wasn't worth the fuel cost. In fact, for the bulk of the year I've not gone anywhere unless I could lump several stops into one trip. We don't go anywhere without asking if there's some other stop we could make while we're out.
If I had learned this habit years ago, I might have saved even more over the years. But, as they say, better late than never.
So, that's how I saved money this week. I stayed home. Whatever thing there was to do, it just wasn't worth the investment of the gas.
Today's Frugal Friday!
Time to swap ideas and inspiration for saving money and getting good values.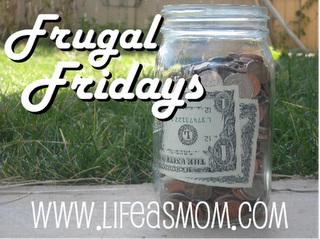 How do YOU save money?
Please remember to follow the Frugal Friday Guidelines or be deleted.
Post a money saving idea and explain how it is helpful in your post.
No giveaways or deals posts.
Recipes are allowed, but you must explain how it saves people money.
Please include a link back to Life as MOM.